Ask Aunty S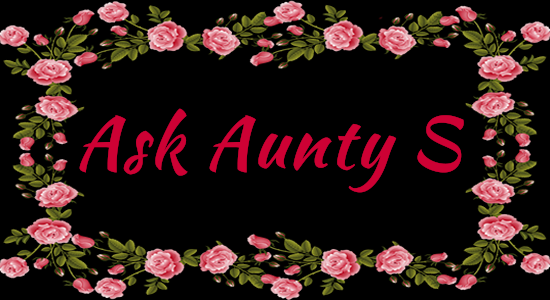 Dear Aunty S
For over thirty years I have been married to a sarcastic, moody man and lately his moods are becoming worse.                                    He told me yesterday he wants out.
I have always wanted out but stayed out of habit and now at my age I won't be able to afford to pay the rent on just a single pension.
I am wondering if he has the start of Alzheimer's; a friend says this was the first sign of dementia in her father.
My son wants me to go and live on his farm as he has a spare house, which he will furnish for me. He says all I need to bring is my clothes. The problem is how do I leave my husband if he has dementia?
Aunty S responds
As his behavior isn't really out of character I doubt very much he has dementia.
If you want to stay then stay but it does sound like your husband is going to leave so maybe you should take up your son's kind offer.
You are very fortunate my dear to have such a fine son.