Ask Aunty S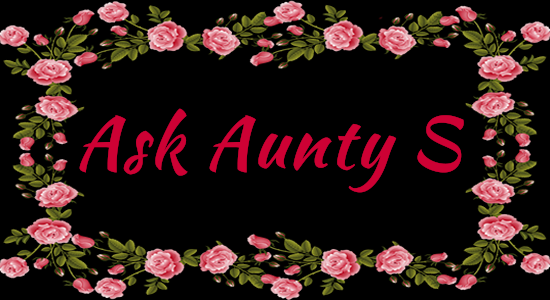 Dear Aunty S
My son has told me that he is going to have  his girlfriend stay over for weekends in his bedroom from now on.
He tells me that because they are already having sex it shouldn't be a problem for me.
My son is sixteen and the girl is fourteen.  He is her first boyfriend and she idolizes him so I think they will be together for a while.
Should I let him get his own way?
Aunty S responds:
Let me think for a minute.
What !!!!!!!!!!!!
Of course not!!!!!!!!!!!!
Your son is just a kid trying it on!!!!!
Furthermore you would be facilitating a crime by allowing your son to have sex with an underage girl whilst under your roof with a strong possibility of both you and your son being charged should you get caught.
And there are many ways this can happen; girl tells a teacher, girl tells her mother, girl tells a friend who tells her mother, son brags about his mother allowing him to have his girlfriend in his bed,  etc etc
I could write another few hard-hitting paragraphs but I think you get the picture!
Furthermore tell him straight that having sex with a child is against the law so no sex in his bedroom or anywhere.
Time for some backbone my dear.

2 Responses to Ask Aunty S