Ask Aunty S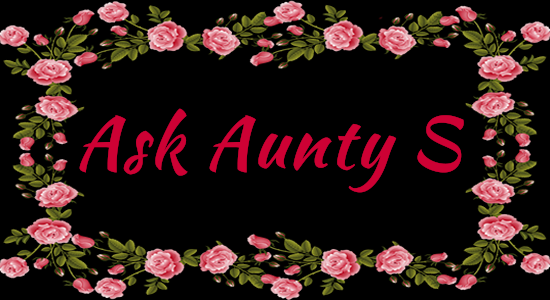 Hi Aunty S
School holidays are driving me mad. My two kids are five and seven. They are constantly bored and as I rented a pile of DVD's for them they shouldn't be bored.
I have taken this two weeks off and now I wish I hadn't.
Any ideas of what to do with them on a budget?
Aunty S Responds
Oh my Dear they will grow up fast and you will wonder where the years went so enjoy them while you can.
Often it is very hard for mothers who work away from home to adjust to school holidays. I know this is cold comfort but you are not alone with your feelings of frustration.
As you are a townie, why not take them for a walk to the local library.
Also you are living in a warm climate, so fill up the paddle pool, set up your deck chair and watch them have fun.
And as you are so close to a lovely sandy beach, visit it daily to collect shells and for the kids to have a run around.
Clean out jam jars and get the kids to pop the daily shells into the jars and when they are full, put the lid on and write on the jar their names, date and when collected.
If you have a sandpit still lying around, give them a hose and some tiny toy boats.
Put up the swing ball.
Plastic skittles on the lawn are great fun at their ages.
Take them to the local park and let them ride their bikes.
Feed the ducks at the local park.
Read them stories under a tree.
Laugh with them, love them, tell them they are your darlings and you will love them forever.
Sit them at the table and show them how a cake is baked.
Let them join in with weighing etc.
Be prepared for a mess but who cares!
Try your best to keep them away from the TV as they are cooped up in school for weeks on end and deserve some reward for being captives for such a great part of the year.
Always remember, this is their formative years and memory making is what it's all about.
Let me know how you get on.