Cutting down the Poplars
Twenty-two years Alex and I planted about thirty Poplar poles as a shelterbelt beside the Fruit Stall area and with sadness I have bade a farewell to them over the past few days as rot had worked its way down from the tops and they were becoming extremely dangerous.  Some were actually hollow inside!
It scared the living daylights out of me as at any stage they could have fallen!
They were such faithful friends, giving shelter to many.
Sam spent two days chopping them out and Ruby dragging them out of the way.  I certainly raised workers!
The greengages are flowering just alongside where the poplars stood and I have been kept entertained from my "supervisors chair" as I watch the wax-eyes, bumble bees and honey bees all darting in and out of the trees.
What wonderful wee creatures they all are.
Yesterday we decided to leave a few of them at a five foot level so as to connect fencing wire to grow climbing roses and honey suckles which will ease my sadness because since Alex's death I simply deplore changes in my life.
My gardens are a constant source of delight and peace to me.
For the first few months after Alex's death if I went missing Sam and Ruby always knew I would be somewhere 'out there'.
This is day three so the wire goes up today and the planting begins.
Ruby and I purchased heaps of plants from Molly so am looking forward to how it will look.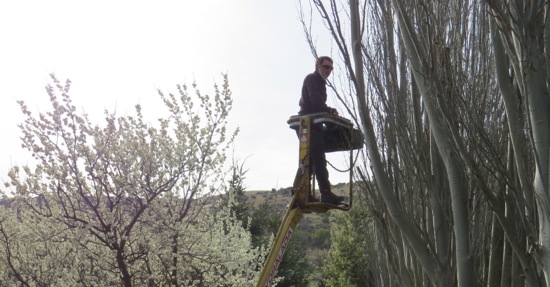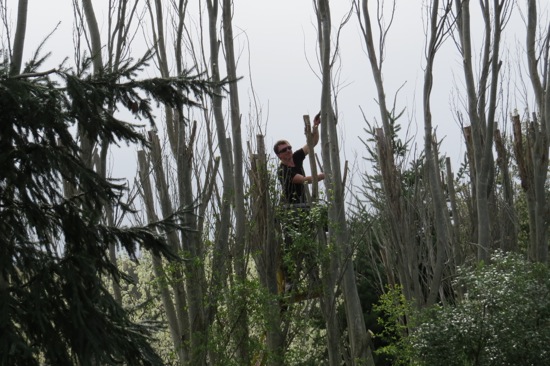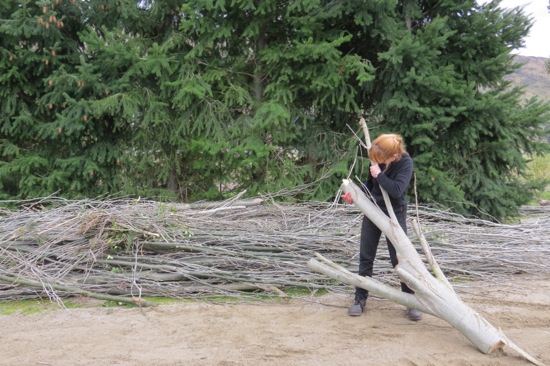 This is how it looks now: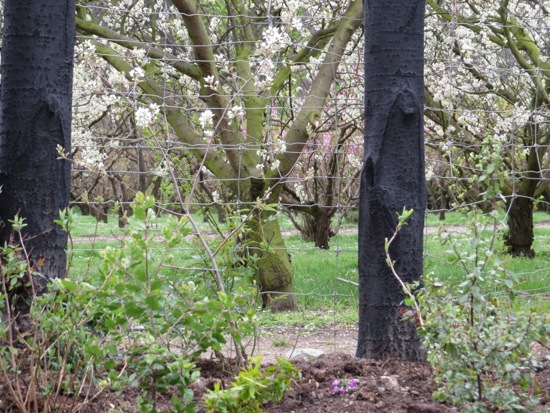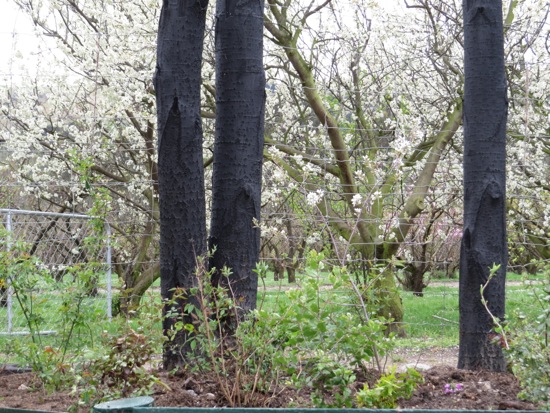 One Response to Cutting down the Poplars