Ask Aunty S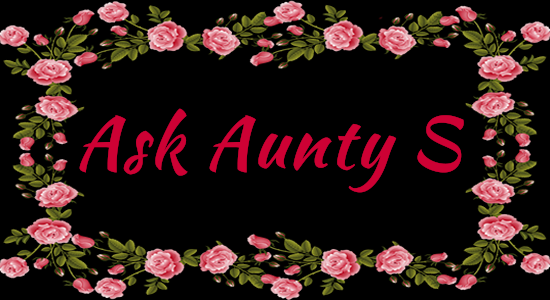 Dear Aunty S
I have just finished reading about the grumpy old parents who by the way should be ashamed of themselves so I thought I'd tell of my problem. It's not my parent or parents; it's my kids.
I'm a widow and live in a huge beachfront property which is far too big for me these days since my husband died.
I am very lonely and desperately want to sell and move to where I can visit restaurants, take in Shows, shop and enjoy the company of my friends.
I have found the ideal house; it is compact with a pool and a spa and is close to the most amazing shopping centre which has cafes and restaurants.
There is a bus stop outside my door for travel further afield. The local Realtor has a buyer lined up to cash buy my house.
All that stands in the way is my indecision as my family is insisting I stay where I am as they intend to take over my house when I die.
They have even worked out the rates share between them.
As I am in good health they may have a long wait.
This home of mine is not a family home, that holds childhood memories for them.
My husband and I purchased it only five years before he died.
My friends have all moved back to the city as they found the isolation too great here as well.
Am I being selfish?
Aunty S responds
Of course you aren't my dear, it is your house and you can do what you want with it.
I admire the fact you recognize you are lonely and want a change in your life.
To find a dream home and to have a Realtor with cash buyer is no mean feat. Well done.
Now all you have to do is go ahead!
It's that easy.
Your kids have been a wee bit naughty in trying to bully you into staying put.
I won't rave on as to how I feel about their behaviour but I think you can figure it out as to what I would say to them if given the opportunity which of course won't happen as you live on the other side of the world so they won't be coming into my Fruit Stall to tell me off or throw fruit at me for siding with their mother.
Life is about adapting to change.
Trust me I know this one.
Enjoy your new home.