Ask Aunty S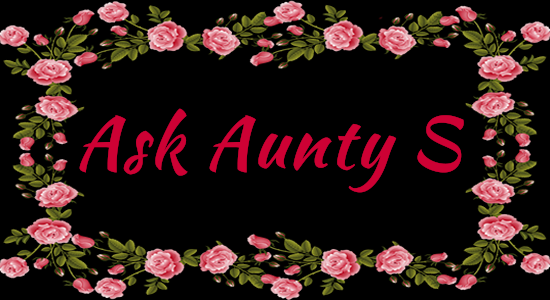 Dear Aunty S
I have just finished reading the story of the woman who has an abusive father.
This is my life except for one fact; it's both my parents.
Their demands wear me out and I am intimidated and frightened of them even though I'm fifty years old.
I work fulltime and then my evenings are taken up cooking and cleaning for them.
They refuse to have home help even though I've offered to pay. I mow their lawn as they don't want a stranger doing it.
I live in the same town as them and my husband and I constantly fight over our lack of time together, and my brother calls me a doormat. He is angry with me for not standing up to them and is prepared to go halves with me to pay for private home-care. I seem to have spent all of my life trying to make them like me so I suppose this is why I am their doormat.
I haven't had a break from them in over twelve years.
I know my brother and husband are right but how do I break free?
Aunty S responds
Oh my darling girl, you can do it.
You are halfway there by writing to me.
You have spent a lifetime trying to win your parents love and respect at a huge cost to your health and now the relationship you have with your husband is strained.
Time to walk away my dear.
Folk will only change if they want too. I'm sorry but your parents don't want to change.
Visit them with your brother and kindly tell them you can no longer cook and clean for them as you are worn out, and explain that private homecare and gardening which includes the lawn being mowed will be covered by both of you from this day on.
Don't back down my darling.
I am only a click away.