Ask Aunty S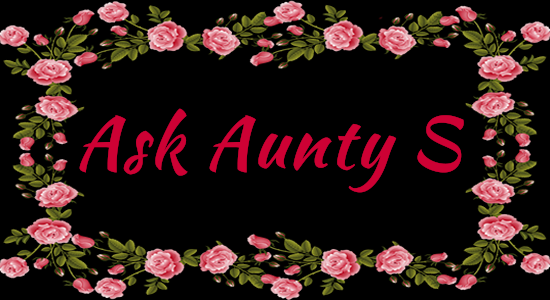 Dear Aunty S
My sister is married to a cheat and a liar as he is having an affair with someone he works with and I know this because I caught him with her a week ago and now I've found out he has slept with others at his workplace since his marriage to my sister.
When I confronted him he said it was none of my business and that I should keep my mouth shut.
They have been married for a few years and she is trying to have a baby at the moment.
I am in such a dilemma, as she really loves him.
What do I do?
Aunty S responds
Of course this is your business.
Thankfully you have such a close family so tell your other sisters first and then have a family meeting with your sister.
There will a lot of raw emotion as she comes to terms with the fact that she's been sharing her life with a cheating rat so let her cry and talk her heart out.
As you have a house you are prepared to give her she will not be homeless so this will make it easier but there will be weeks/months of tears and sadness for her to get through.  The fact that there are no assets to divide up will make it so much easier for her.
Your intended generosity towards her is amazing.  You truly are a wonderful brother.
Please don't waste anytime telling her as it would be dreadful for her to fall pregnant to such a cheating, obnoxious weasel as a baby would only complicate matters as she then would be connected to this scoundrel for life.