Ask Aunty S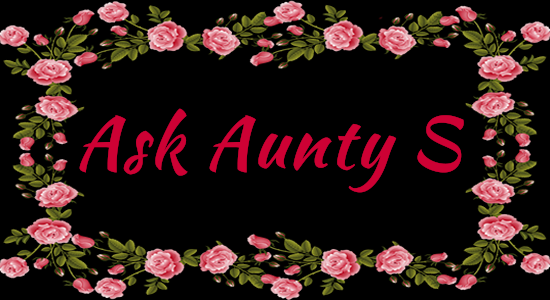 Dear Aunty S
I often spend Xmas holiday with my kids but this year my ex wife has taken them on holiday to the beach.
They were given the choice of going with me or the beach, and they chose the beach.
I am angry with my ex for bribing them like this, as I can't compete with extravagant holidays.
What can I do to stop her in the future?
Aunty S Responds:
You won't like my answer I'm afraid.
This has got to be about the kids and the added information you have given is that your ex is actually thinking of the kids.
This holiday that she has taken them on is an adventure and what kid wouldn't want an adventure and certainly isn't extravagant.
Be happy that your ex is prepared to rough it to make the kids happy and to 'memory make.'  Tenting is hard work!!!!
Imagine if she was the type of mother who is quite happy to sit at home with a bottle of gin with the backdoor open for the kids to play in the street!
You and your new partner have a new baby so focus on your new life.
Furthermore, your ex has never stopped you from seeing your kids so don't rock the boat.
The fact that the kids are coming to you for the last two weeks of the school holidays should make you a happy Dad.
One day soon they will be of an age where they will take stock of all the drama of their childhood so now is the time to make up for breaking up the family unit by not creating more drama in their lives, as they certainly didn't ask to be in this situation nor did your ex-wife.
Keep being a good Dad to all three of your children.