Ask Aunty S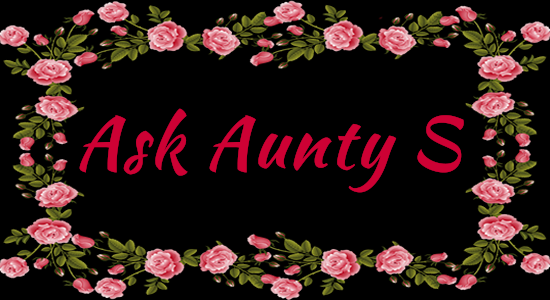 Dear Aunty S
I was unfriended on Facebook recently by a woman I trusted and I am so upset as my other friends on her Facebook have read it and it is a complete fabrication.
I am so embarrassed as her Facebook has over 300 friends and everybody will believe her.
Should I confront her or let it go?
We are all in our fifties so she should know better.
Aunty S Responds:
Oh my darling girl.
I would rather have no friends than have friends who can be swayed by a liar.
I despise shallow people and I go to great lengths to keep them away from me.
Let it go.
You will wear yourself out trying to counter what she is saying.
You are feeling very vulnerable but you must put it into perspective.
She lives just down the road from you yet you have never been in each other homes.
Shouldn't it be called Facebook Acquaintances… People who I would never socialize with but I still want to know their business, rather than Facebook Friends.
You have a lovely family; would you really want your daughter or son to associate with such a person?
Of course you wouldn't.
You need to take a deep breath and think of what I'm saying.
This subject is very emotive especially as you have wasted two years on checking Facebook morning and night when you should have put your energies into your true friends and family.
You have missed out on a lot of living my dear.
And another thing, there are a lot in this middle aged group who are so bored with their time that they private message a select few who they know will do their dirty work when it comes to slandering or just being b***hy.
What goes on behind the scenes can be venomous.
I have a blog, which is open for all to read with no hidden agenda.
I personally would never sign up to Facebook as I have been involved in helping many young people recover their self esteem when something similar has happened to them.
They collectively agree they will never return to Facebook.
Go back to personal emails, phone calls, dinner parties, etc.
Connect back into the real world.
Don't worry what Jackie, silly Milly or Jo are doing.
It's probably made up anyway.
Disclaimer….. There are a lot of people on Facebook who would never use it as a tool to hurt others.

4 Responses to Ask Aunty S