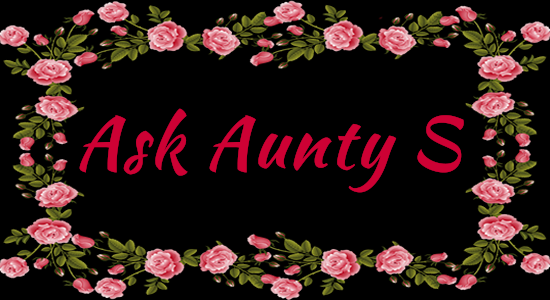 Dear Aunty S
We moved house recently and one neighbour has turned out to be nosy and abusive.
The other neighbours we can't actually see because of a six foot fence but this man cut his side down to four feet before we moved in.
When my young children are playing in the backyard he is continually swearing at them to shut up and leans right over the fence scaring them.
I tried calmly talking to him but he just laughs in my face and says he will call the Police and say we are abusing him.
What can I do to stop him?
Aunty S responds:
An elderly bully is the worst kind as they usually have quite a record at destroying lives.
But this is 2019 and we have cameras of all sorts.
Install a Trail camera that records sound and run it for a few days. When you have continual footage showing him abusing the kids call the Police and explain what is happening.
I am sure the Police will have a word with him which should shut him down.
Don't take the camera down just incase he keeps the abuse up.  A second visit from the Police will probably totally flabbergast him.
And show family and friends the footage.
Moral support is vital in cases like this.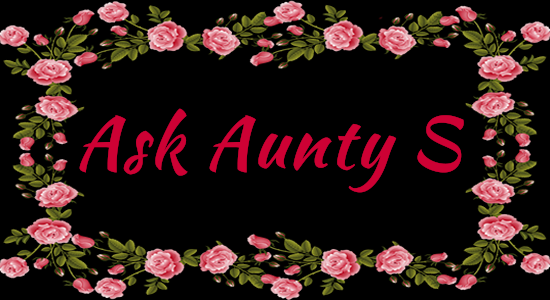 Dear Aunty S
My Partner has a 'Man Cave' and spends his evenings in it, only coming out when it's time for bed.
This has been going on for over a year and I am sick of it.
He says I am whining and he will do what he likes.  I found the key to it by accident so I went for a look.
Porn movies and dozens of empty and full bottles of whiskey in a cupboard.
He has always been selfish but has gone too far this time.
I work longer hours than him for us to survive and I am livid he is wasting his money on whiskey.
No wonder he never has enough money to give me for the Mortgage.
If I am honest he has never been a father to our kids, weekends are his sports and the pub.
I have never moaned because I thought he needed this but now I look at our kids who have no respect for him and I haven't actually seen them interact with him for over a year ever since he built his Man Cave.
How do I make him realise he is losing the kids before it's too late?
Aunty S responds
He is a grown man my dear, it was his choice to build a "Man Cave' to get away from you and the kids.
I think this speaks volumes.
If you confront him you must be emotionally prepared for anything.
From the added information you gave, you are doing a wonderful job of parenting and you have two well adjusted kids so well done.
The fact your kids are not upset that their father is distant is a good thing.
You can take a horse to water but you can't make him drink so be prepared for a negative response when you talk to him.
He may surprise you and say "I agree honey, I need to make an effort"
Or he may just continue being a disinterested Dad.
Get back to me anytime my dear.
Keep being the best Mum in the World.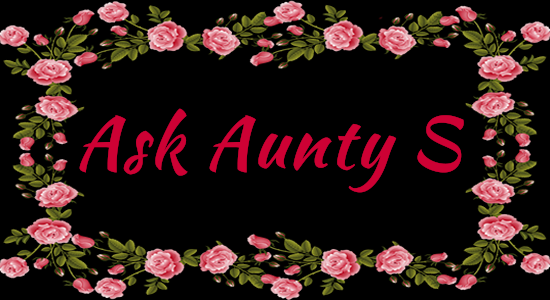 Dear Aunty S
My son is running around with an unruly lot of boys.
They started pinching from the local Dairy and the Policeman came around to the house to inform us.
He was very good to us but told us we should seperate him from the boys by sending him to another school.
My partner says he will grow out of it and we shouldn't make a big thing of it.
He will be nine shortly.
What should I do?
Aunty S responds
Your partner sounds like a bit of a twit.
Your son is eight years old!
Of course you seperate him from these rough little hooligans.
Take the Policeman's advice and move him to a new school.
I have emailed you the name of the school which would be ideal for him and is closer to your home.
Stand up for what is best for your child.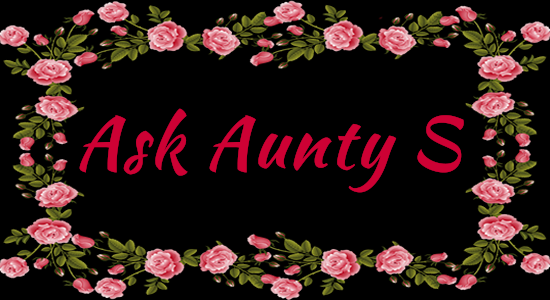 Dear Aunty S
My mother-in-law has a great relationship with my sisters-in-law but not me.
She avoids me at family gatherings and is superficial when she talks to me.
I finally asked a sister-in-law why she won't warm to me and she told me in strictest confidence how my mother-in-law  had never forgiven me for taking her son away from his previous fiancé and she still hopes they will get back together.
This is ridiculous as he dumped her when he caught her cheating and furthermore we didn't know each other until six months later.
She is outright lying and I am so shocked and upset.
Should I tell my husband?
Aunty S responds
No I wouldn't.
If she is cold and aloof when around you, your husband will catch on soon enough.
Just keep on being polite when in her presence and try not to be alone with her.
Many women have mother-in-laws from hell and they survive but survival depends on you outwitting her. Don't let emotion rule.
I am sure she would love you to go running to your husband where she will deny being aloof and tearfully say you don't like her blah blah blah.  Of course you can't involve your sister-in-law.  That would be a betrayal of confidence.
If she doesn't pull her head in, it's far better for your son to see her in the act and trust me she will trip up.
Good luck my dear girl.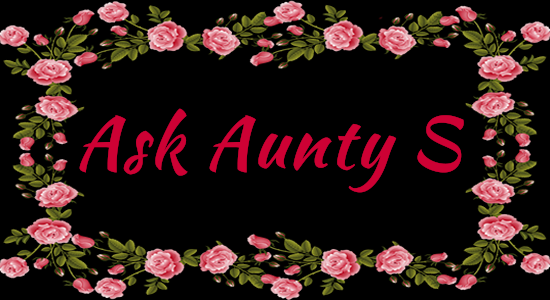 Dear Aunty S
My sister-in-law is a liar.
She recently told me how my husband says derogatory things about me when he visits his brother.
I believed her and confronted him and he denied it.
He insisted we visit his brother and wife immediately so we drove two hours when we got there she denied saying it to me.
But her husband, who I went to school with, hit the roof and told us how she is always lying so believed me.
Their marriage is now on the rocks and I feel guilty.
Aunty S responds
It is not your fault so there is no need to feel guilty.
Sadly you can never trust a liar and it sounds like your brother-in-law has dealt with quite a bit of drama throughout their short marriage.
She obviously needs professional help but in my experience liars never admit they have a problem.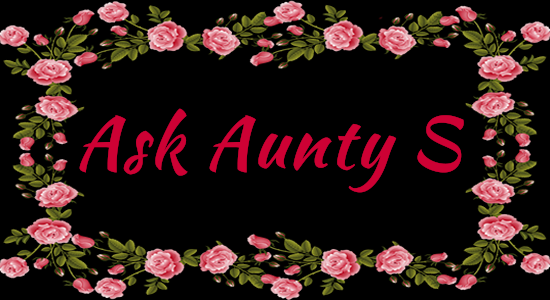 Dear Aunty S
Recently I retired from the country to a suburb in a good part of my local city.
All the neighbouring homes are worth more than two million dollars so I assumed there would be nice neighbours so I didn't direct any questions to the Realtor as to why the owners were selling.
I should have.
Now I know why they sold, my neighbours are loud, rude and abusive when drunk and this is all the time.
Their back deck looks into my backyard and the neighbour on the other side told me they cut the trees in my backyard when the previous owner were on holiday so they could look directly into it and hurl abuse at them.
When they returned from holiday they were devastated so decided to sell.
Now I am stuck with these obnoxious neighbours.
They told another neighbour how I sunbathe in the nude and I hang my washing out in the nude.
Of course I do not do either.
Hopefully nobody will believe them.
My children want me to sell as they don't like me living beside them.
My son says he will move in with me until it sells, he doesn't want me to be alone.
What do you think?
Aunty S responds
Listen to your kids my dear…sell up my dear….its not worth the stress.
And what a great son, take him up on his offer today.
This house will sell quickly as its in a prime position.
Your neighbours are nothing but vile bullies.
And use the same Realtor, tell him your life is a misery and you need to have it sold now.
He will get a huge commission so he will fall over himself to get a sale.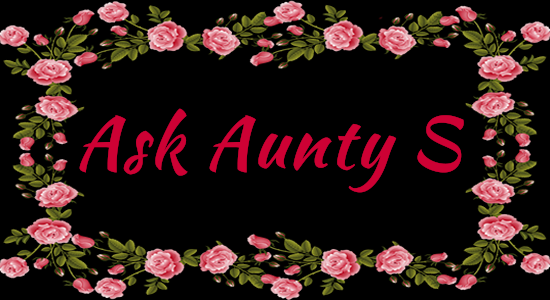 Dear Aunty S
Last Xmas I had another miserable time at my parents house.
My sister is horrible and flaunts her wealth in front of my kids by taking her kids presents over to my parents house for them to open.
My kids open their presents at home.
My parents are sweet and have told me not to come this year, just visit in the evening after she has gone home which I am thrilled about as we will have a family Xmas at the beach.
There is a small problem, my husband  says I can take the kids to the beach if I want but he is having Xmas dinner at my parents.
He likes catching up with his brother-in-laws, they sit around and get rotten drunk.
The kids are fine going without their father but I am now feeling guilty.
What should I do?
Aunty S responds
Your husband is quite happy to go to your parents without his family so you have no reason to feel guilty.
Of course It is sad he prefers a drinking session to having a day out with his family but if you are okay with this there is no problem.
Have a fun-filled day at the beach.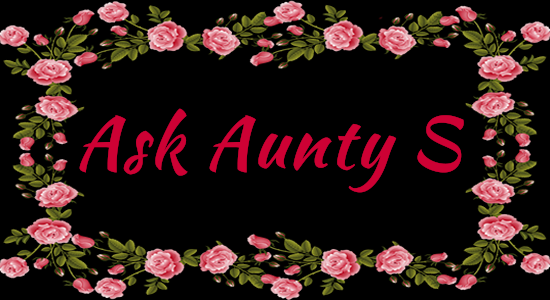 Dear Aunty S
I have decided not to go to my in-laws this Xmas as I am over all the drama that happens year after year.
My kids are old enough to pick up on the fact they are being ignored by their cousins and Grandparents and of course there is always the snide remarks about how brown they go in Summer.
I am Maori and my husband isn't.
His family have never forgiven me for marrying their son.
My husband is very supportive and always apologises after we leave their house.
I am the one who has insisted we go each year in the hope they would accept us.
My husband is glad I have seen sense and now wants to have it out with his parents.
I would rather we just ignore the elephant in the room and politely say we are busy this year but hope to pop over at some stage on Xmas Day, of course we won't.
Aunty S responds:
I agree with you my dear.
Very wise.
You gave it your best shot to try to make them accept you, their behaviour is now affecting your children; time to end the Xmas horror but not in a confrontational way.
Have a great Xmas with your lovely family.