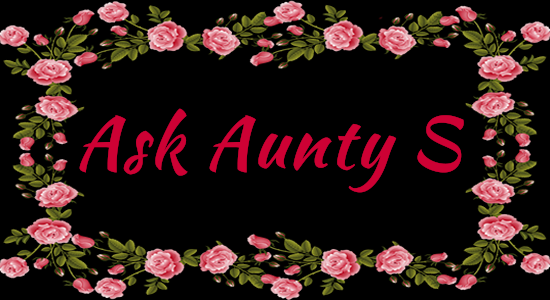 Dear Aunty S
My daughter is addicted to Facebook and it is ruining her life and refuses to holiday with us this year as she will have no coverage for her smart phone. She wants her grandparents to babysit her in our home so she has access to both her phone and computer.
She is only thirteen so we can't leave her home alone so I think the grandparents is a good compromise.
What do you think?
Aunty S responds
She is thirteen and dictating to you!!!
Oh give me a break.
Stop and listen to how this sounds.
Is she mentally unwell or is she just a self-indulged little madam.
If she is mentally unwell, talk to her Doctor about her behaviour and engage a psychologist quickly.
If she is the latter, tell her she is either coming with you or staying with her grandparents in their own home minus her smart phone.
Time to stop indulging this child.
Over and out.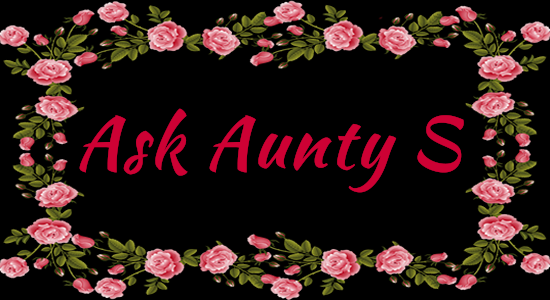 Dear Aunty S 
My sister is rich and loves flaunting her wealth, which grinds on my nerves and she always invites us to Xmas dinner, only to show off all their expensive gifts they've given each other.
This year I cannot cope with it but she is the only family I have and I don't want to upset her so I am torn. My husband and kids do not want to go.
What do I do?
Aunty S responds
She is not the only family you have my dear; you have your husband and children who must be your priority.
Pack a picnic dinner and head to the beach.
Just lie through your teeth and tell your sister that your husband's second cousin on his great aunt's side is ill and you have to go spend the day with her or a similar story.
Over and out.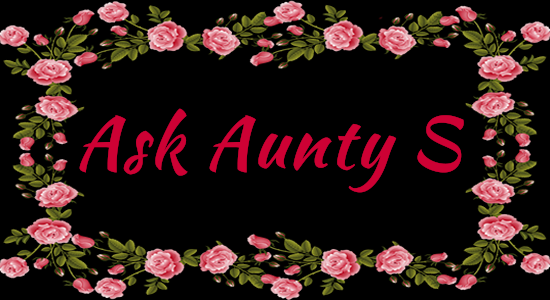 Dear Aunty S
I want us to have Xmas dinner with our friends but my husband wants to go to his parents and says I should go our friends alone, as he knows I don't like his parents.
I think he's being insensitive.
What do you think?
Aunty S responds
You are way off base my dear.
If he insisted you follow him to his parents; now that would be insensitive as you obviously would be miserable.
But then again, if you had children my response would be "suck it in and fake it."
The reality of Xmas is as follows; thousands and thousands of folk will be sitting at a dinner table somewhere in the world pretending to enjoy themselves whilst seething inside, counting away the minutes until they can exit gracefully.
As you are unable to play this game, hug your husband and thank him you letting you off the hook.
Over and out.

Dear Aunty S
My son has been married for over ten years and they still haven't given me any grandchildren and I've just started to get worried as my son recently told me she doesn't want children and he's known from early on in their marriage but believes she will change her mind. I want to talk to her but my son says I can't.
Do you think she'll change her mind?
Aunty S responds
I think you need to take a huge step backwards and never mention grandchildren again as it really isn't any of your business.
Join more groups, buy a fluffy little dog or babysit a friend's obnoxious grandchild, but please my darling; don't interfere.

Joe Cocker has died.
How sad is that!!
"You are so beautiful" was my song for Alex.
From as far back as my kids can remember I would break into song after sneaking up on him and grabbing him around the waist. He only jumped the first hundred or so times but after that he became accustomed to this display of affection. I can still see Sam and Ruby's faces full of happiness each and every time I caught Alex off guard. By the time they were teenagers I am sure they were well and truly immune to it. Thanks kids.
It could be anywhere, in the house, Fruit Stall, Orchard or on the waterfront in Queenstown. Sorry Alex, the last one did embarrass you but the tourists all smiled and took photos.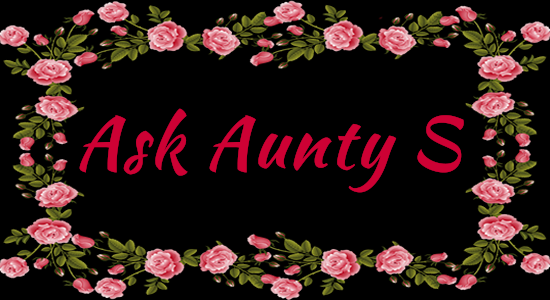 Dear Aunty S
My sister and I fight all the time and always make up but not this time.
She won't speak to me and I am really worried we've gone too far this time.
Our kids are suffering as they have always been good friends and now they ignore each other at school and Church, which is heart-breaking, as they have always been the best of friends as well as being cousins.
What can I do to repair the damage?
Aunty S responds
Oh my darling girl, don't let another day go by without making up.
Quick, race to the local Bakery and buy a huge cake and race to the Florist for a huge bunch of flowers and arrive at her doorstep and beg her forgiveness. It just doesn't matter who was in the wrong. At the end of the day, nothing was done with sinister intent!
She is your sister and you and your kids love her and her family.
If tonight a bus hit her, how would you feel?
Of course, devastated; it goes without saying.
I don't have a sister but I have a dear friend who helped us through very dark days three years ago and her name is Katrina. We never fight and if we were silly enough to do so, I would throw myself at her feet to beg her forgiveness because life is so very short and I love her.
Treasure those you love my darling.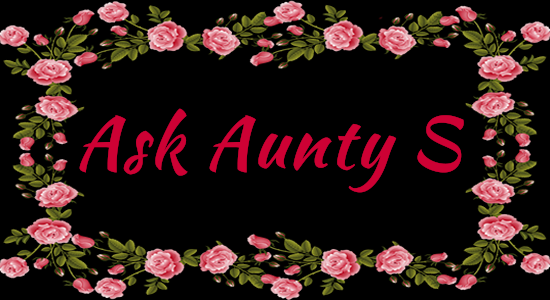 Dear Aunty S
My son drinks and drives just like his father and I am exhausted in trying to stop them.
It is coming up to Xmas, which means they both will be attending more parties so they'll be way out of control.
Both their vehicles have dents from previous minor crashes, which they laugh about.
Do you have any advice as to how I can make them see sense?
Aunty S responds
When all else fails, I recommend each and every time a quiet, confidential word in the local Policeman's ear as to when they will be on the road after a drinking session.
I admire the Country Publicans of today who provide a Courtesy Coach but of course hard-core drink drivers like your son and husband bypass the Pubs and meet at friends' houses to socialize.
You are a very strong woman to put up with this nonsense.
I wish you well my dear.
Keep me posted.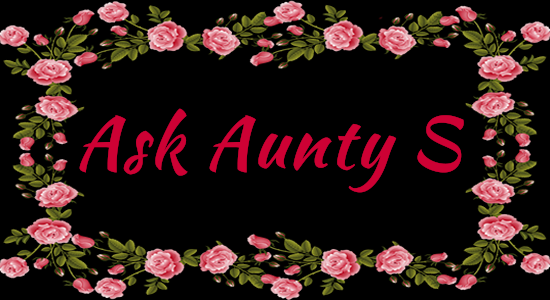 Dear Aunty S
My brother drives drunk all the time and our mother says her husband, our father, did it all the time too and never got caught.
How do I get through to them that it's not the getting caught part they should worry about, but the killing of some innocent person on the road.
By chance I followed him home the other night and he was all over the road.
Aunty S responds
How sad this mentality is still out there and what a good brother you are for being so disgusted.
You obviously can't get through to your mother so I would ring the local Policeman and let him know when your brother is likely to be driving drunk again.
Your family never need know it was you who reported him, as the Police know how to be discreet in situations like this.
If you remain silent, think of the guilt you would have to endure if he does kill or maim someone.
Keep strong and keep me posted.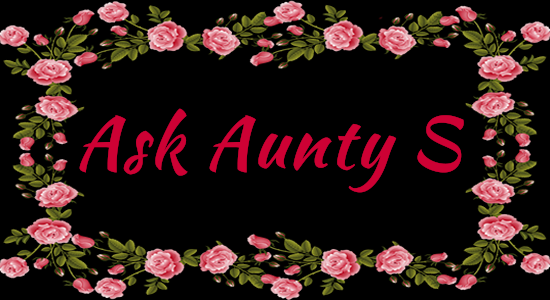 Dear Aunty S
My mother was widowed recently and she drives my late fathers Falcon which is too powerful for her. She is middle-aged in her fifties and has never driven a large car in her life and now realizes it wasn't a good idea.
What is a good old lady car as I have no idea about cars and my husband is disinterested?
I can spend up to $30,000 on a new vehicle.
Aunty S responds
You are a wonderful daughter thinking of both her safety and the safety of others.
I talked to my car dealer friend and he recommended either a Nissan Pulsar Hatch, Nissan Juke ST, Ford Trend Hatch or a Subaru Impreza X which is also a hatchback, as they are easy to drive, making them ideal for both the young or old and furthermore they are all within your price range.

Dear Aunty S
My mother and daughter got matching tattoos recently and I am very embarrassed as Mum is over sixty and my daughter is thirty so you would think they'd have more sense.
They say I am overreacting.
What do you think?
Aunty S responds
You are definitely overreacting my dear.
Your Mum has good enough skin to sustain a tattoo. Yahoo!!
And your daughter is thirty.
If she was under eighteen and in your care and your mother had manipulated her into getting one, I can see there would be a problem and I would be on your side.
Don't let these teeny weeny tattoos ruin the wonderful relationship you have with your Mum and daughter.
Life is so short.