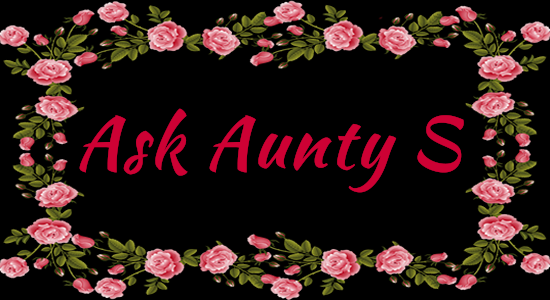 Dear Aunty S
I was widowed a while ago and all my old friends have drifted away.
They included me for a while after my husband's death but now they ignore me.
I feel sad and lonely as I have no other friends and have no idea how to start looking for new ones.
Why have they done this?
Do you have any suggestions how to make new friends?
Aunty S responds
My dear girl, I have heard this story so often over the past few years.
Their rejection on top of your husband's death shows what kind of people they are so at the end of the day you are better off without them.
Usually it's the women who instigate the breakup of the friendship as they all of a sudden feel either, 'insecure about holding on to their husband whilst a rampant widow is on the loose' or 'frightened that the death bell may ring for their husband if they associate with a widow'.
The average man just goes along with what the wife wants or says just to keep the peace.  Of course there are some that stand up to them but not many.
Seriously you don't need them and as you live in a great town with plenty of groups, you will soon make new acquaintances and friends.
I have sent you a list of the groups that I would join if I was you which I sort of am as we are both in the 'Widows Club'.
Remember there will always be an insecure woman lurking in the bushes who may believe you could be after her husband if you talk to him longer than the allocated 2.5 minutes.
Always ignore their looks of thunder and smile sweetly and ask if they are feeling okay as they look so dreadful!!
Their reactions are priceless!
The pain of losing old friends will ease over time.
Trust me.
Keep me posted.