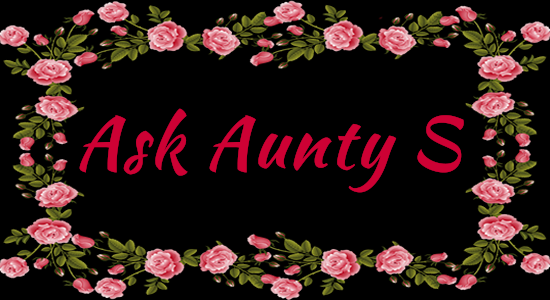 Dear Aunty S
My daughter used to be a healthy weight but after a few unfortunate relationships and a few kids she has taken to living on coffee, coke, chocolate and potato crisps to control her weight so her health has crashed.
She gets the shakes, muscle spasms and head aches and can't function at work and recently lost her job after her long suffering employer couldn't cope with her 'illness' any longer.
Recently she sent the kids to live with their respective fathers because she can't cope with them.
I am fed up with all the Doctors she has seen because not one of them has asked about her diet.
She is self-destructing before my eyes and won't listen to me so how can I help her?
Aunty S responds
Your daughter is unwell and needs professional help but until she comes clean with her Doctor, she won't be referred to the correct Specialist.
I have sent you an email with more detail.
We will sort this out my dear and remember I am only a click away.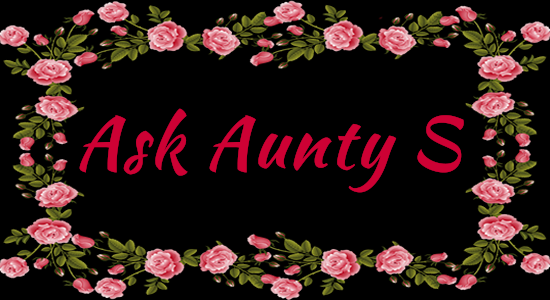 Dear Aunty S
My daughter in law feeds one of her children certain foods even though she knows they trigger an asthma attack.
I believe she does it to bring attention to herself as she dramatically rushes the child to the Hospital –phoning a neighbor to mind the other children, organizing friends to go to the Hospital to support her and then posts it on Facebook so as to gain sympathy.
I have told her what she is doing is dangerous but she always responds with, "my children, my business."
She explains it away to my son by saying that having an asthma attack and a bit of time on the ventilator is worth it as their child loves these foods and feels upset when excluded from them all the time.
He has told her over and over again to stop but she won't.
Much to my horror the Hospital has never asked why the attacks are happening even though it is documented that certain foods trigger them.
What can I do to help my grandchild?
Aunty S responds 
It is time for your son to put his big boy pants on and stand up to her but first he must make an appointment with the Family Doctor to give him the heads up as to what is going on.
There is no time to waste my dear.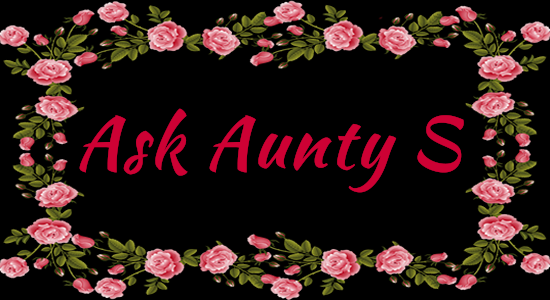 Dear Aunty S
For over thirty years I have been married to a sarcastic, moody man and lately his moods are becoming worse.                                    He told me yesterday he wants out.
I have always wanted out but stayed out of habit and now at my age I won't be able to afford to pay the rent on just a single pension.
I am wondering if he has the start of Alzheimer's; a friend says this was the first sign of dementia in her father.
My son wants me to go and live on his farm as he has a spare house, which he will furnish for me. He says all I need to bring is my clothes. The problem is how do I leave my husband if he has dementia?
Aunty S responds
As his behavior isn't really out of character I doubt very much he has dementia.
If you want to stay then stay but it does sound like your husband is going to leave so maybe you should take up your son's kind offer.
You are very fortunate my dear to have such a fine son.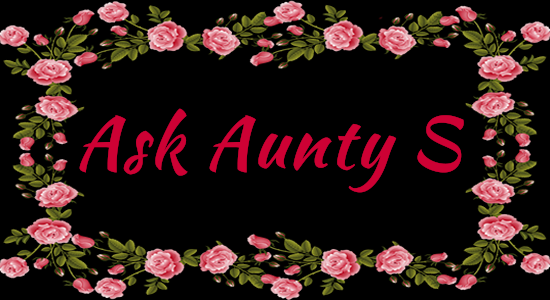 Dear Aunty S
A husband of a friend of mine is having an affair and everybody knows except her. It has been going on for over a year.
They have young children so I have been hesitant in telling her because she loves him so much.
She asked me recently whether I thought he was having an affair because he was away a lot in the evenings and weekends.
I lied and said she had nothing to worry about and now I feel sick that I lied.
She is becoming more depressed and upset as each day goes by.
I truly thought he would stop the affair after a few months and everything would go back to normal so I was genuinely shocked when I realized everybody knows.
He is actually a really nice man who I believe loves his wife but loves his girlfriend more.
Should I tell her?
Aunty S responds
You cannot be a passive bystander in this situation so if I was in your position and trust me I have been, I would arrange to meet the husband and would tell him firmly that I and the town know about the affair and it's only a matter of time before his wife finds out and it would be in his best interests to tell her today or else I would be visiting tomorrow to inform his wife, in front of him, the truth.
His choice!
He will probably have a panic attack when he finds out everybody knows so I am pretty sure he will play ball.
Should he decide to end the affair he still must tell his wife what has been going on because in a town your size she will find out eventually.
Your friend will be devastated to learn of her husband's infidelity and will need a load of support.
Be a kind friend and do the right thing my dear.

Dear Aunty S 
My son is in his twenties is unemployed and drinks and smokes all day and does nothing around the house. I don't charge him board.
I am on my own and I just want a bit of help around the house because I work long hours.
There is work available in our area.
How do I motivate him to get off his backside?
Aunty S responds
Explain to him that from this day on new rules apply to all those who board for free in your home and they are:
RULES
No smoking inside
No drinking of alcohol inside
Vacuuming and loading the dishwasher are now part of boarder's daily duties.
Placing of dirty washing in the washing machine and hanging out clothes on the line are also duties of the boarder.
If employment be found, the rules may be relaxed.
Should moving out be an option, garbage bags will be at your disposal.
P.S…….Always remember son, I love you and want the best for you.

Another Fruit Season (my 26th) is nearly over with the door to the Fruit Stall closing probably at the end of May and with my days not being so busy now I have time to get back into my blog.
Remember I guarantee a personal response to Aunty S emails and with permission I will edit and post them, as they are invaluable to others in a similar situation.
Life has many twists and turns and when an issue arises often all that is required is another point of view to sort it out effectively or validation as to how one feels.
I will start posting the edited emails, which I have received during the summer months, as from today as I finally have time to edit.
*********************************************************************************************************************
Dear Aunty S
Three months ago my lover of three years and I left our partners and started living together but last week he returned to his wife.
My husband doesn't want me back so I am living at my parents house even though they are not happy with me.
My life is a mess and I don't know what to do.
I am sure in time I will get back with my lover as he only went back for the kids sake but the waiting is wearing me down.
Any advice?
Aunty S responds
So you wanted your husband to take you back whilst you wait for your lover to leave his family again!
Wow that is callous.
I doubt very much your lover will leave his wife again as it appears to me that the thrill and excitement of an affair has been replaced with "what the hell have I done?"
You are in your late thirties my dear, time to grow up.
Over and out.
************************************************************************************************
Dear Aunty S 
My son went to live with his father after we broke up and now after three months he wants to come home but his father told him if he goes he will wipe him.
My son is angry and sad and has asked his grandparents to pick him up tomorrow and to bring him home.
My husband has had nothing to do with our other children during these past few months as he wiped them when he left to set up home with his girlfriend.
It is only because of her that my son lasted so long with them as she is kind and tried her best to make up for my husbands cold indifference towards him.
He made it clear he only took our son to hurt me, which my son knows nothing about.
I believe my love and the love of all the relatives will pull my kids through this but I do need some advice as to what extra I can do to pull him through the pain of being rejected by his father.
Aunty S responds
Just continue loving him to bits my dear.
He is a lucky boy to have such a kind mother – even though your husband left you for another woman you acknowledge her kindness towards your son. Not many women would be so generous.
The absolute golden rule when parents' part is to put the children first, which is what you have done.
Let your son know he can talk anytime day or night to you, as there will be a lot of hurt that needs to be released.
The interest your son was involved in before going to live with his father is something he needs to get back into as he is surrounded by good male role models.
With your guidance he will come through this rough patch.
You are a wonderful mother.
I am only a click away.
—————————————————————————————————————————-
Below you will see a few summer photos of our garden and Orchard taken by either Sam or me. I was going to post some off and on during summer but time was always against me.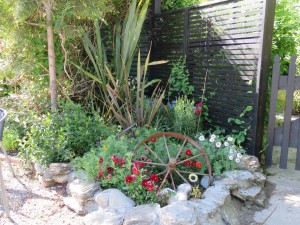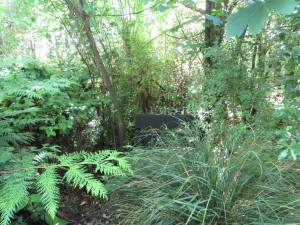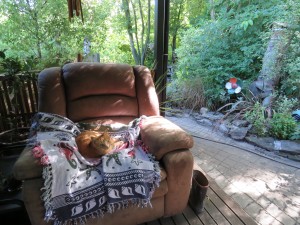 '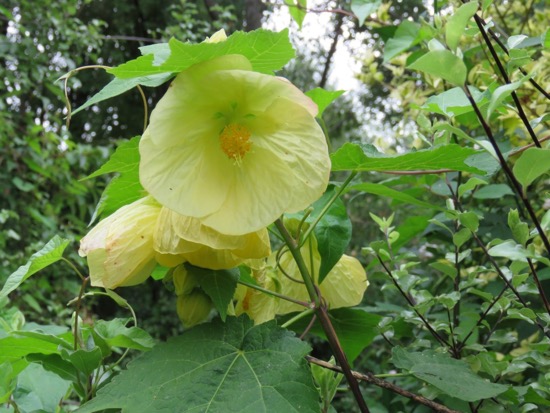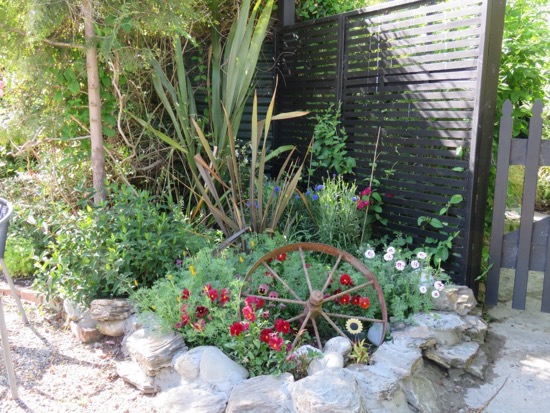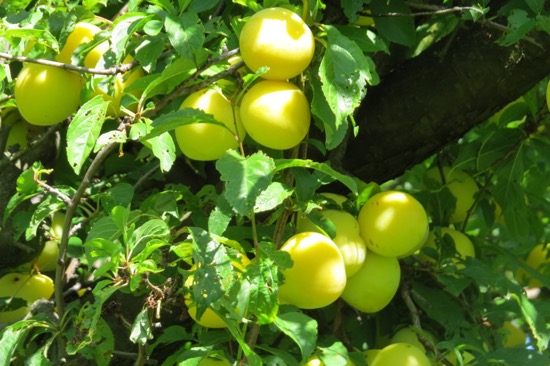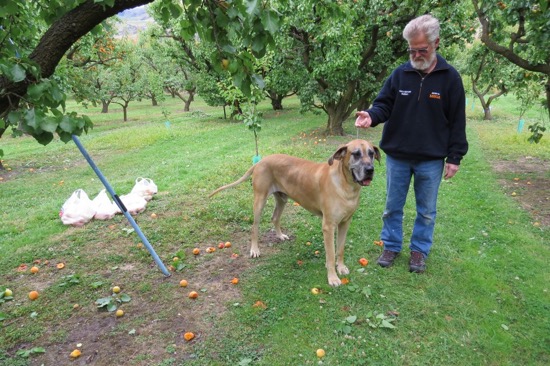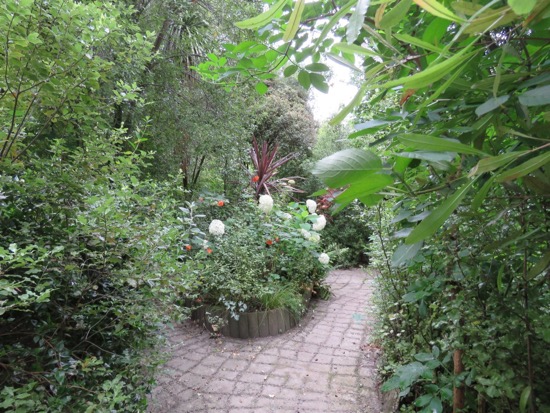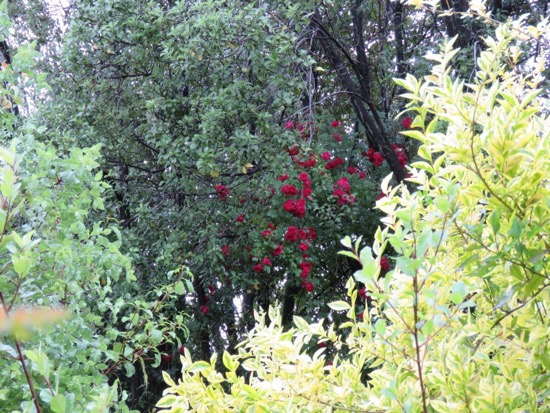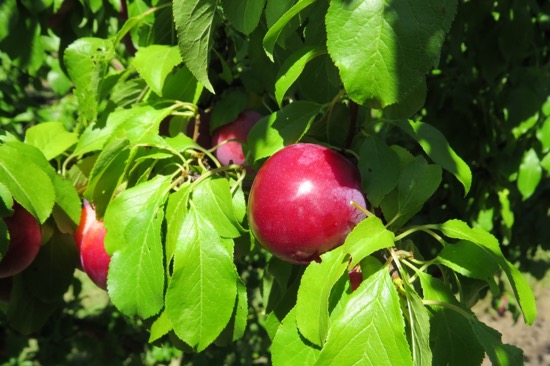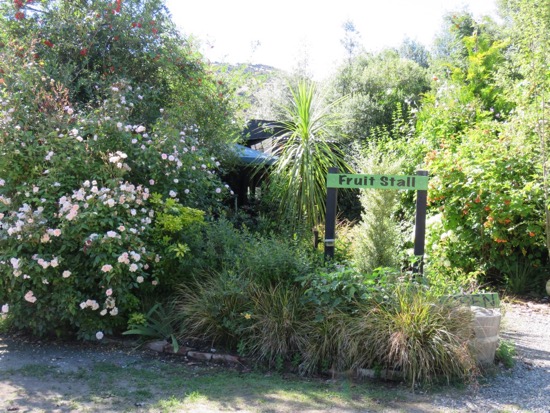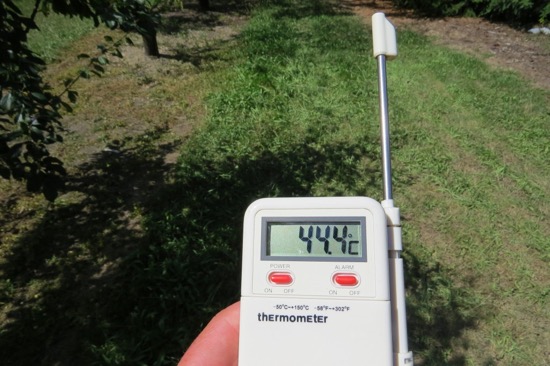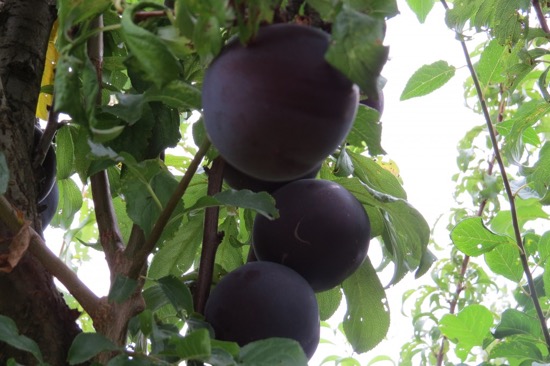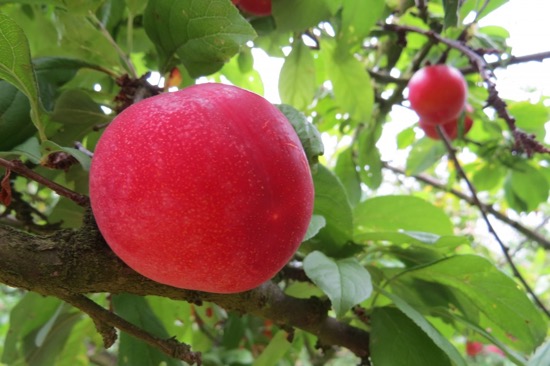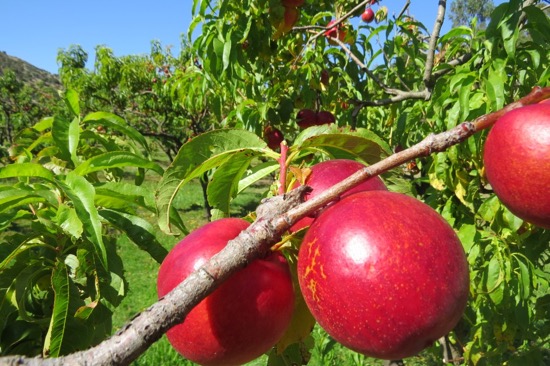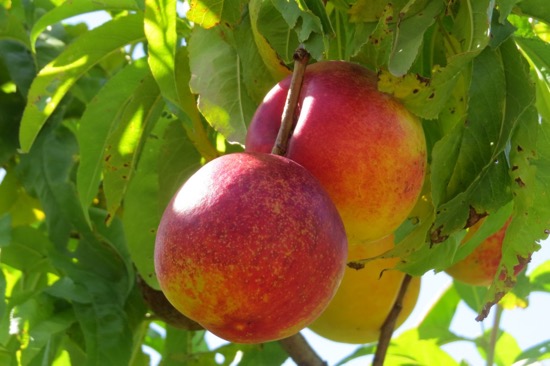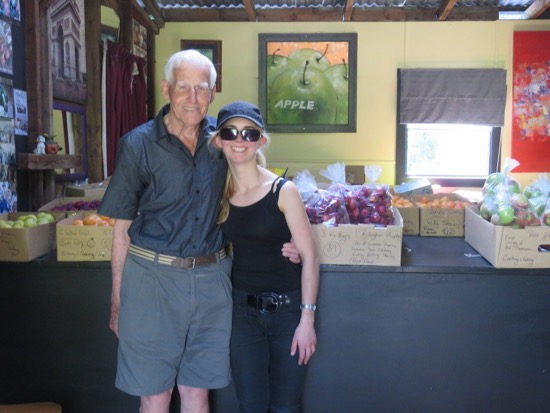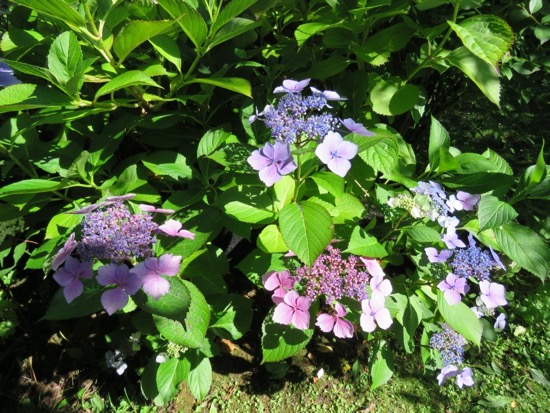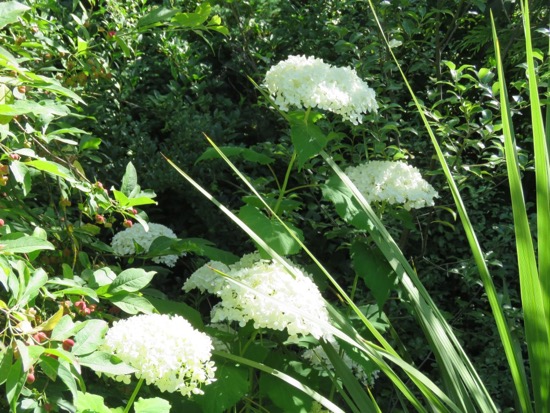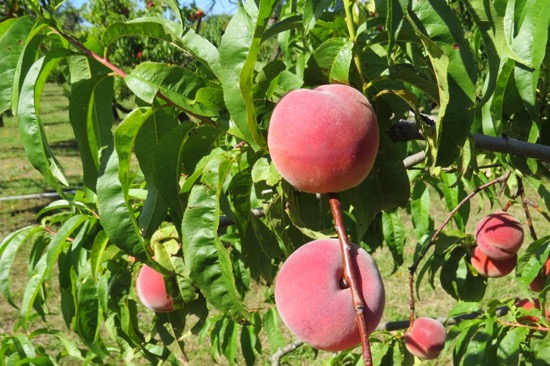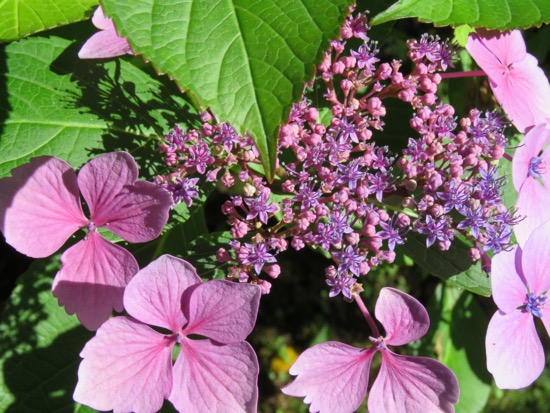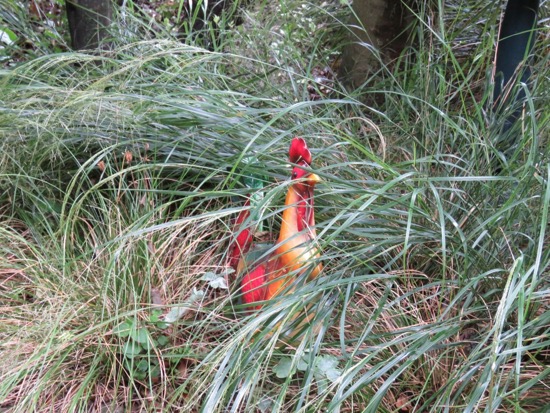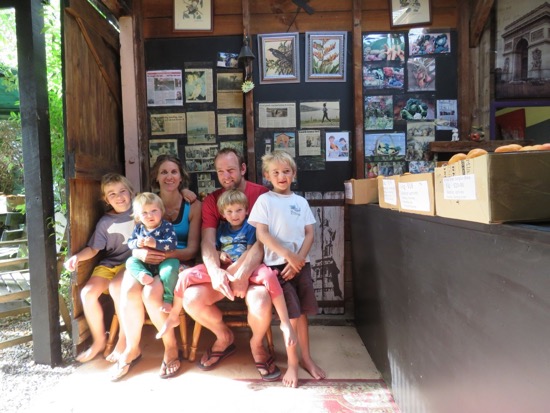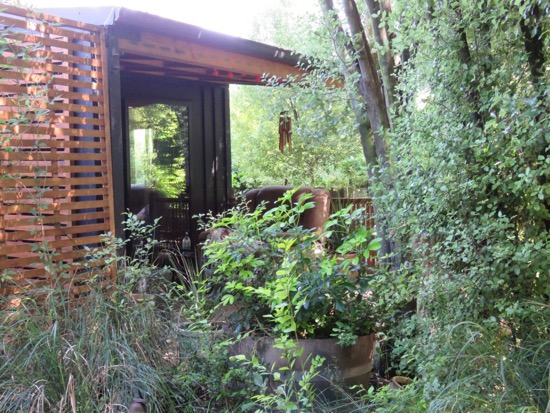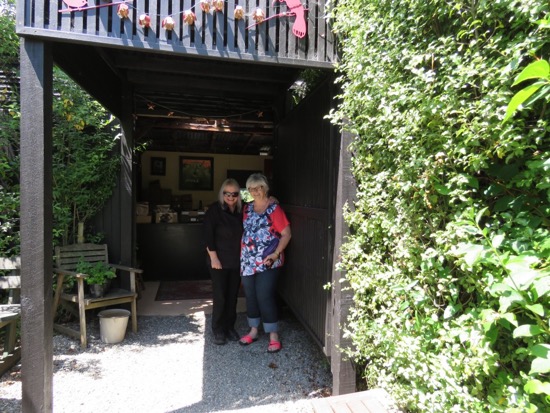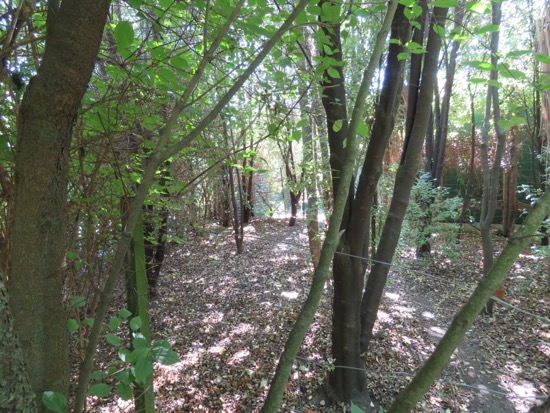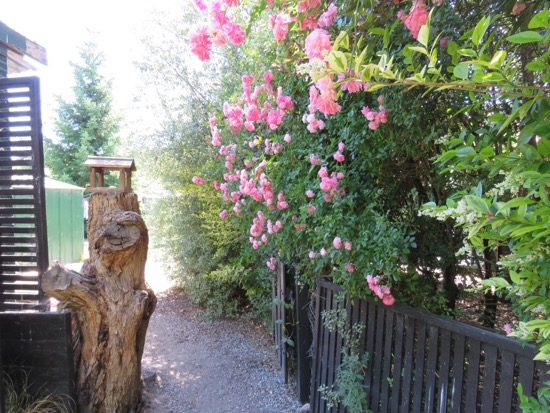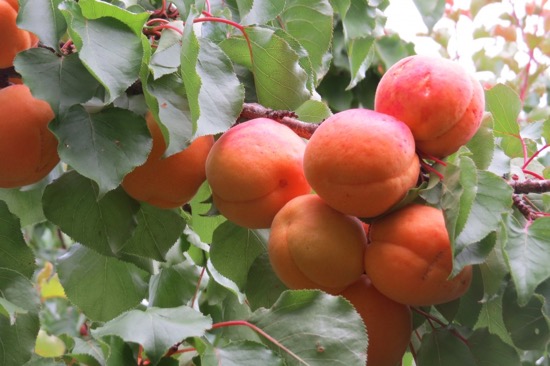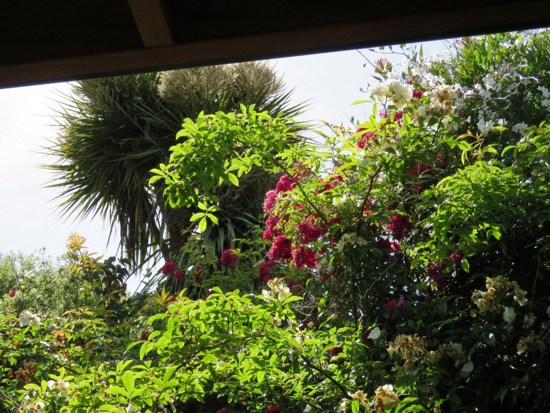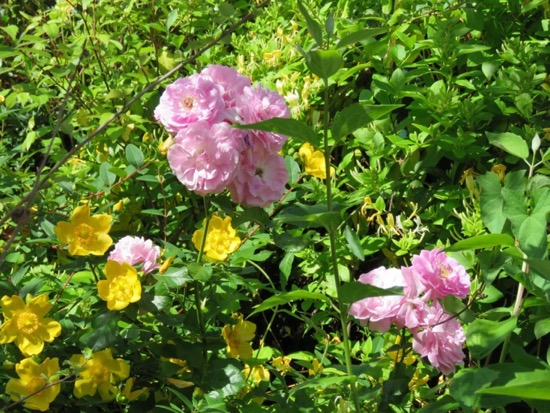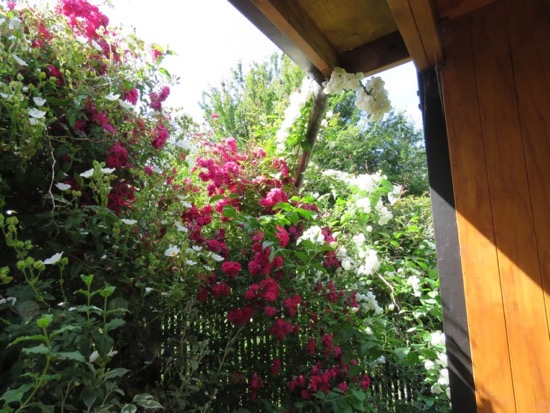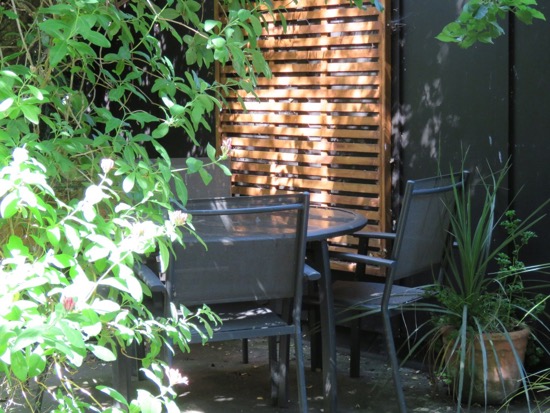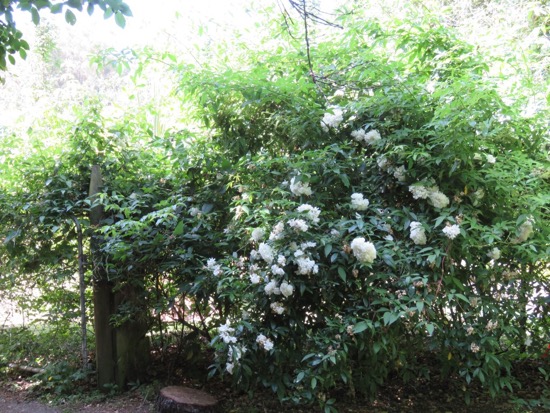 Commissioner Mike Bush also weighed in on the arrest.
"The arrest of a person in relation to the taking of a five-year-old girl in Palmerston North last Friday will give reassurance to the community," he wrote in his weekly blog.
"Whilst incidents of this nature understandably cause great concern, they are very rare. It is important that kids have information about how they can keep themselves safe, and I encourage all parents to talk to their children about how to recognise inappropriate behaviour and what to do when it occurs."
How on earth could this little girl have "kept herself safe?"
Get a grip on reality Mike, this bit of claptrap isn't relevant at this time as she was snatched off the street in front of her sisters who gallantly tried to stop her being kidnapped.
This recent heat wave reminds me of when the kids were little and their paddle pool sat just a couple of feet from the Fruit Stall side door so I could keep a close eye on them.
Of course their shadow, Aunty Belle, sat bedside the pool watching them attentively, sticking her toe occasionally into the pool but for the most part she was content to watch their every move from the safety of the sideline.
The role of Aunty was and is still taken very seriously.
One day when I couldn't stand the heat a minute longer, I plonked myself down, fully clothed, beside them in the pool.
They laughed with delight, as did Aunty.
Then after a few minutes, we heard the sound of a car coming up the driveway.
I leapt out of the pool, stumbled into the Fruit Stall and there I stood to greet the customers in full knowledge they would not be able to see my soaking wet bottom half!
After a few minutes of sales and banter, I was asked whether there was a tap running, as the sound of water dripping was becoming louder and louder with each minute passing.
At that exact moment Alex walked in and responded, "Oh that's just Sandra."
Their horrified looks made me aware that Alex's response was rather inappropriate so I shot around the corner of the counter in double quick time so they could see a 'dripping wet me', which I hoped would be self explanatory after I mentioned one word and that being 'paddle pool.'
They laughed, then laughed some more and tootled on their merry way with fruit in hand a good hour later.
Since then, every year without failure, we reminisce of days gone by and 'that' moment in time, which we hilariously shared.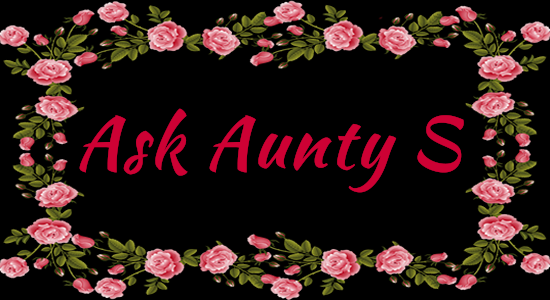 Dear Aunty S
My eighty something year old father has bought himself a new car which is far too big for him to drive safely and now my mother is too frightened to go anywhere with him as he has already dented it a few times from minor mishaps. The Panel beater told me he shouldn't be driving at all as he bumped into another car when he took it into his shop.
He was diagnosed with early dementia a few months ago.
I am frustrated as I am the only family member who can assist. He has told me he will go to his Lawyer and withdraw the Power of Attorney he gave me if I stick my nose in.
What do I do?
Aunty S responds
I am of the opinion that anyone diagnosed with dementia must stop driving.
Even though we have all this patient confidentiality nonsense these days, please talk to your father's Doctor and tell him of your father's purchase and the minor mishaps that have occurred so far. Also talk to your fathers Lawyer and tell him of your father's irrational behaviour and how he has threatened to cancel the Power Of Attorney.
I am only a click away so you are not alone my dear.