Dear Aunty S
A husband of a friend of mine is having an affair and everybody knows except her. It has been going on for over a year.
They have young children so I have been hesitant in telling her because she loves him so much.
She asked me recently whether I thought he was having an affair because he was away a lot in the evenings and weekends.
I lied and said she had nothing to worry about and now I feel sick that I lied.
She is becoming more depressed and upset as each day goes by.
I truly thought he would stop the affair after a few months and everything would go back to normal so I was genuinely shocked when I realized everybody knows.
He is actually a really nice man who I believe loves his wife but loves his girlfriend more.
Should I tell her?
Aunty S responds
You cannot be a passive bystander in this situation so if I was in your position and trust me I have been, I would arrange to meet the husband and would tell him firmly that I and the town know about the affair and it's only a matter of time before his wife finds out and it would be in his best interests to tell her today or else I would be visiting tomorrow to inform his wife, in front of him, the truth.
His choice!
He will probably have a panic attack when he finds out everybody knows so I am pretty sure he will play ball.
Should he decide to end the affair he still must tell his wife what has been going on because in a town your size she will find out eventually.
Your friend will be devastated to learn of her husband's infidelity and will need a load of support.
Be a kind friend and do the right thing my dear.
Dear Aunty S 
My son is in his twenties is unemployed and drinks and smokes all day and does nothing around the house. I don't charge him board.
I am on my own and I just want a bit of help around the house because I work long hours.
There is work available in our area.
How do I motivate him to get off his backside?
Aunty S responds
Explain to him that from this day on new rules apply to all those who board for free in your home and they are:
RULES
No smoking inside
No drinking of alcohol inside
Vacuuming and loading the dishwasher are now part of boarder's daily duties.
Placing of dirty washing in the washing machine and hanging out clothes on the line are also duties of the boarder.
If employment be found, the rules may be relaxed.
Should moving out be an option, garbage bags will be at your disposal.
P.S…….Always remember son, I love you and want the best for you.

Another Fruit Season (my 26th) is nearly over with the door to the Fruit Stall closing probably at the end of May and with my days not being so busy now I have time to get back into my blog.
Remember I guarantee a personal response to Aunty S emails and with permission I will edit and post them, as they are invaluable to others in a similar situation.
Life has many twists and turns and when an issue arises often all that is required is another point of view to sort it out effectively or validation as to how one feels.
I will start posting the edited emails, which I have received during the summer months, as from today as I finally have time to edit.
*********************************************************************************************************************
Dear Aunty S
Three months ago my lover of three years and I left our partners and started living together but last week he returned to his wife.
My husband doesn't want me back so I am living at my parents house even though they are not happy with me.
My life is a mess and I don't know what to do.
I am sure in time I will get back with my lover as he only went back for the kids sake but the waiting is wearing me down.
Any advice?
Aunty S responds
So you wanted your husband to take you back whilst you wait for your lover to leave his family again!
Wow that is callous.
I doubt very much your lover will leave his wife again as it appears to me that the thrill and excitement of an affair has been replaced with "what the hell have I done?"
You are in your late thirties my dear, time to grow up.
Over and out.
************************************************************************************************
Dear Aunty S 
My son went to live with his father after we broke up and now after three months he wants to come home but his father told him if he goes he will wipe him.
My son is angry and sad and has asked his grandparents to pick him up tomorrow and to bring him home.
My husband has had nothing to do with our other children during these past few months as he wiped them when he left to set up home with his girlfriend.
It is only because of her that my son lasted so long with them as she is kind and tried her best to make up for my husbands cold indifference towards him.
He made it clear he only took our son to hurt me, which my son knows nothing about.
I believe my love and the love of all the relatives will pull my kids through this but I do need some advice as to what extra I can do to pull him through the pain of being rejected by his father.
Aunty S responds
Just continue loving him to bits my dear.
He is a lucky boy to have such a kind mother – even though your husband left you for another woman you acknowledge her kindness towards your son. Not many women would be so generous.
The absolute golden rule when parents' part is to put the children first, which is what you have done.
Let your son know he can talk anytime day or night to you, as there will be a lot of hurt that needs to be released.
The interest your son was involved in before going to live with his father is something he needs to get back into as he is surrounded by good male role models.
With your guidance he will come through this rough patch.
You are a wonderful mother.
I am only a click away.
—————————————————————————————————————————-
Below you will see a few summer photos of our garden and Orchard taken by either Sam or me. I was going to post some off and on during summer but time was always against me.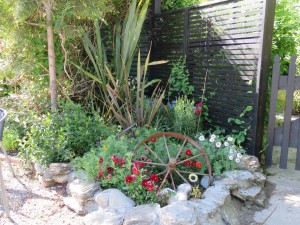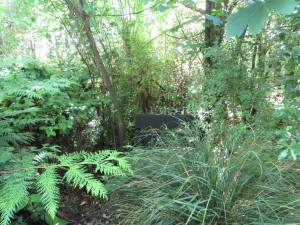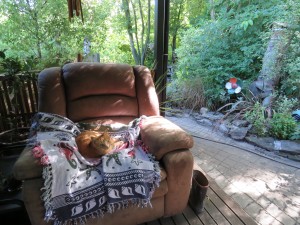 '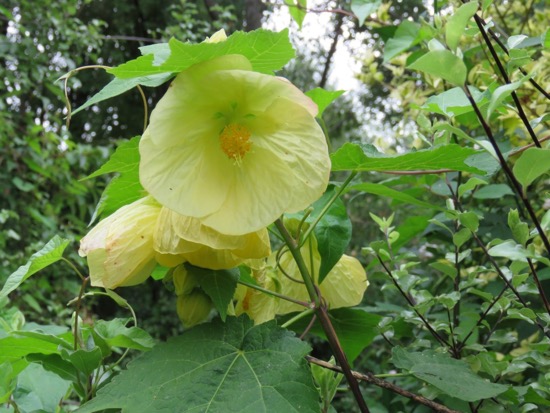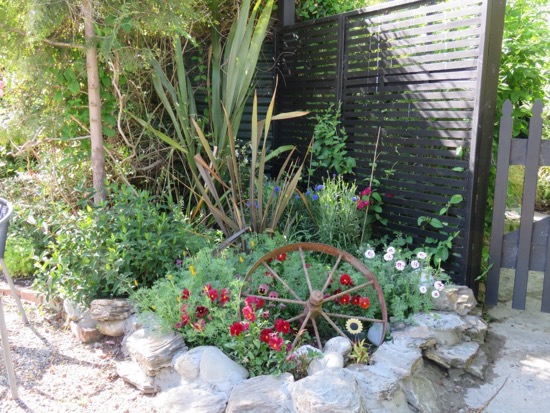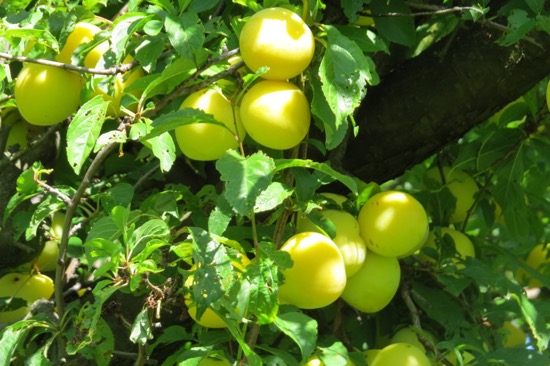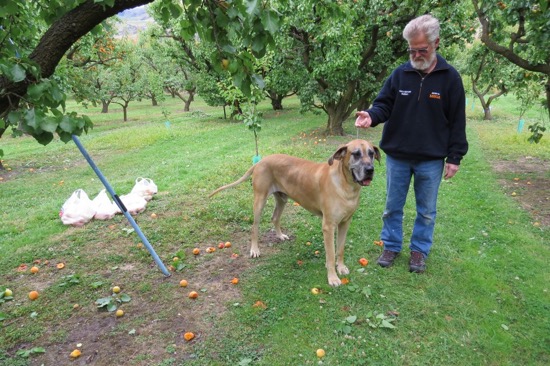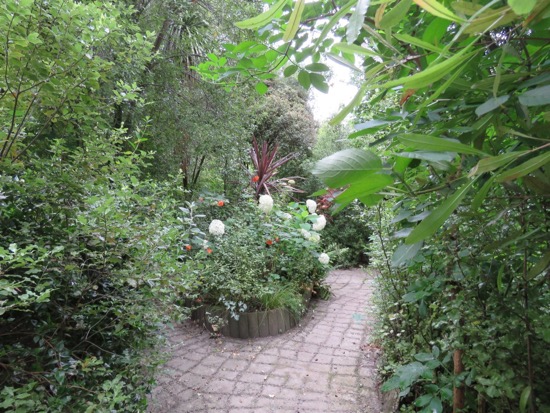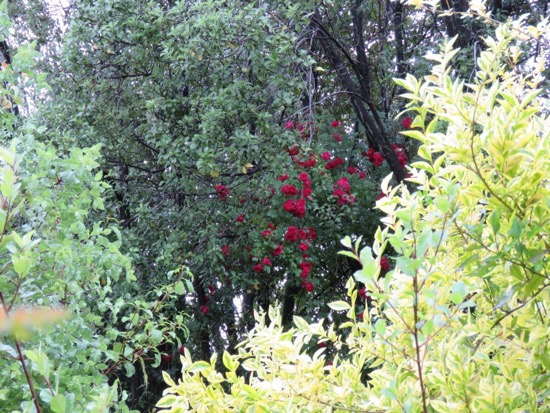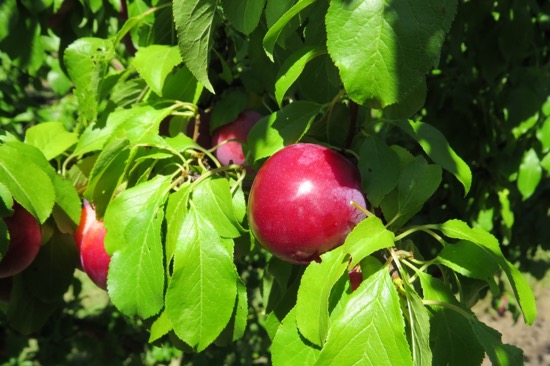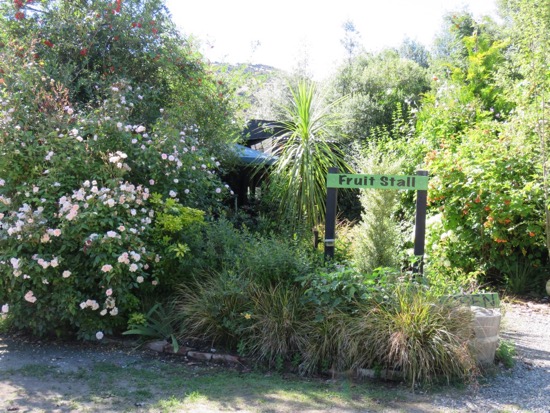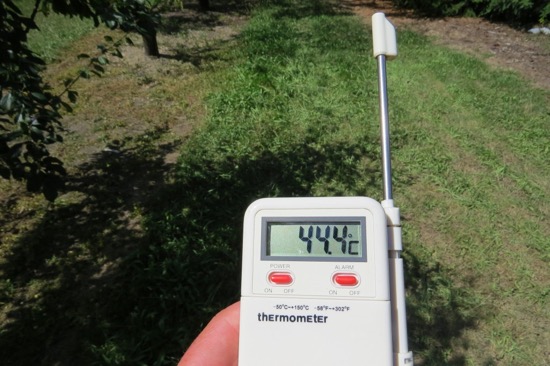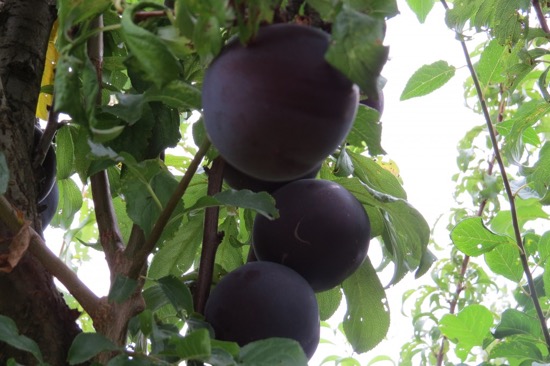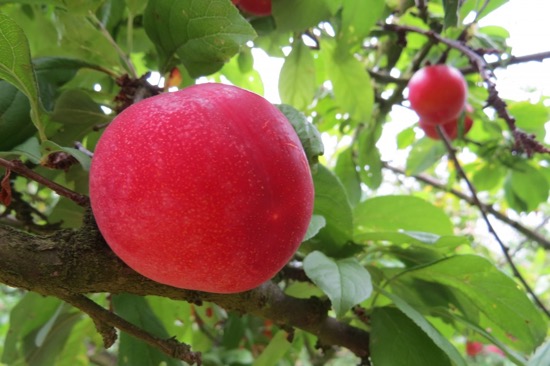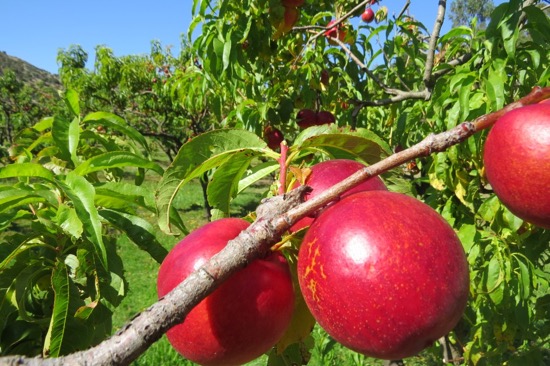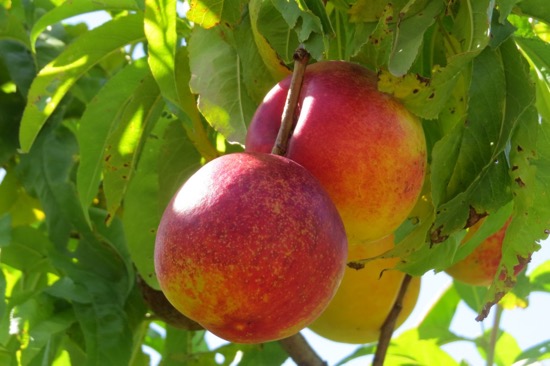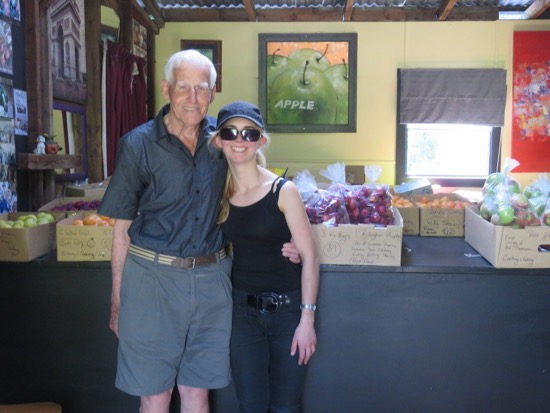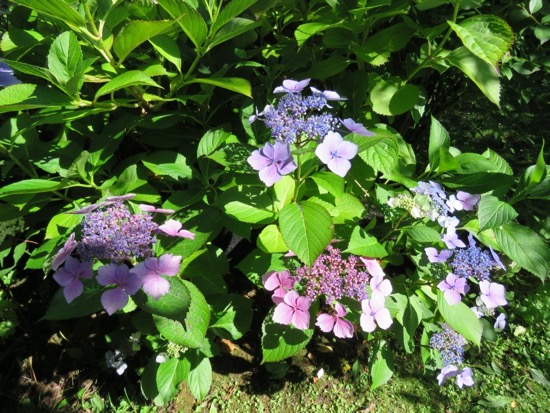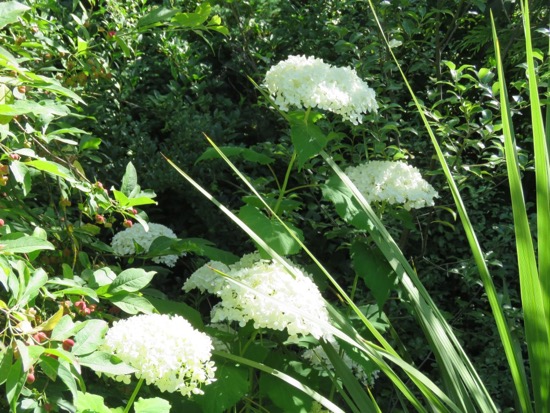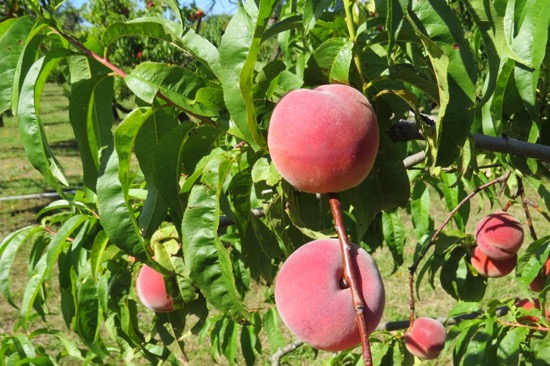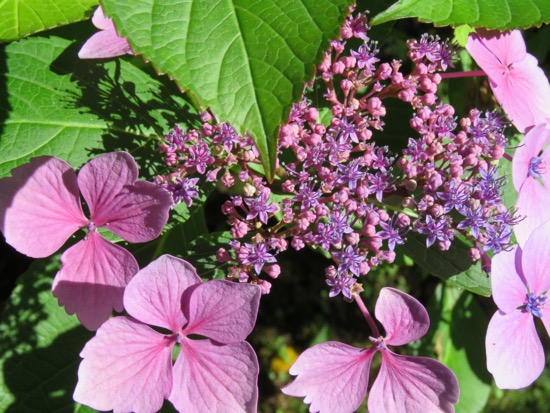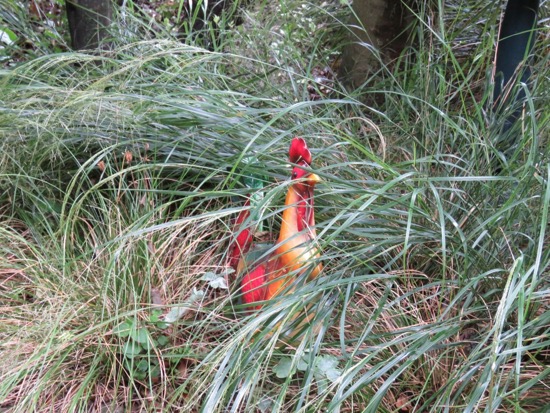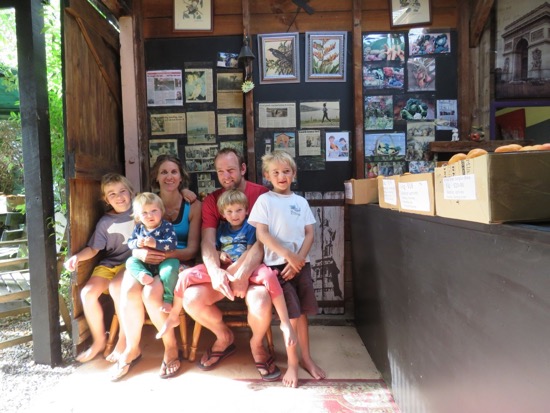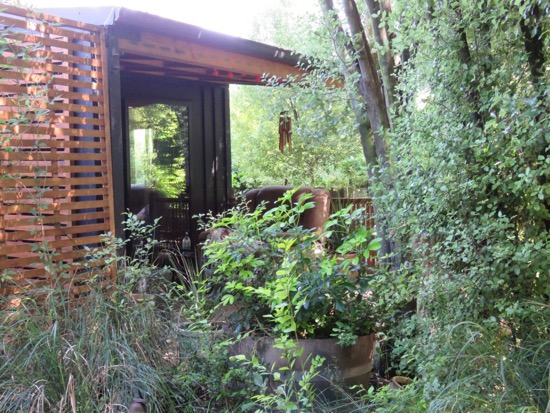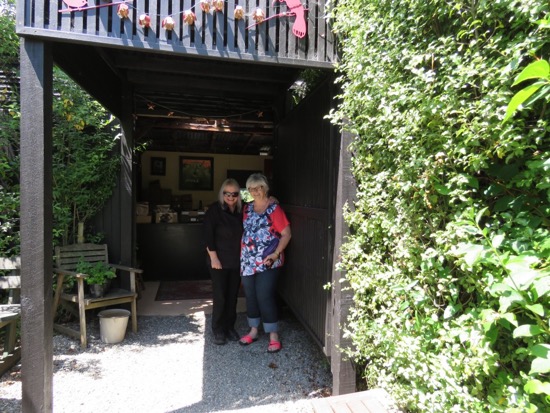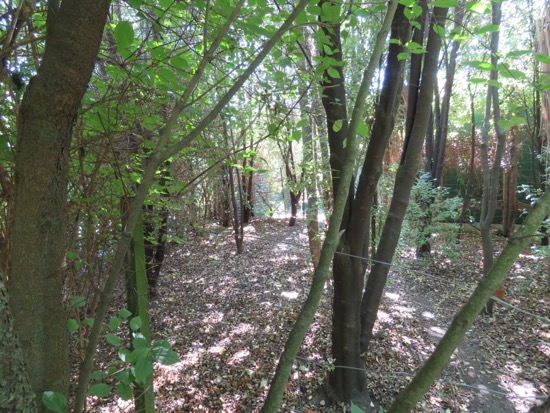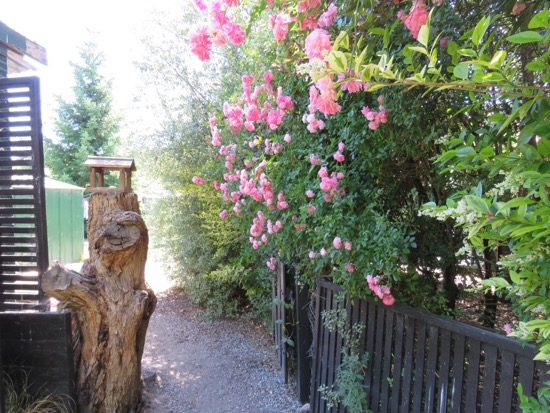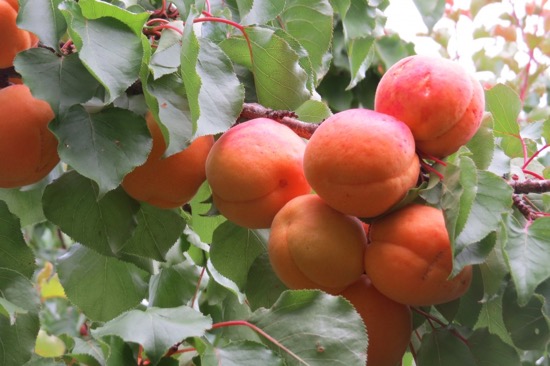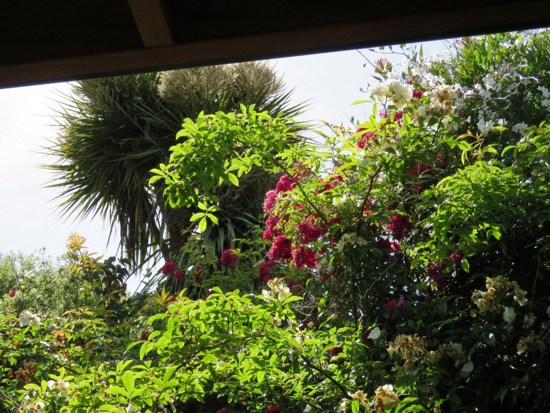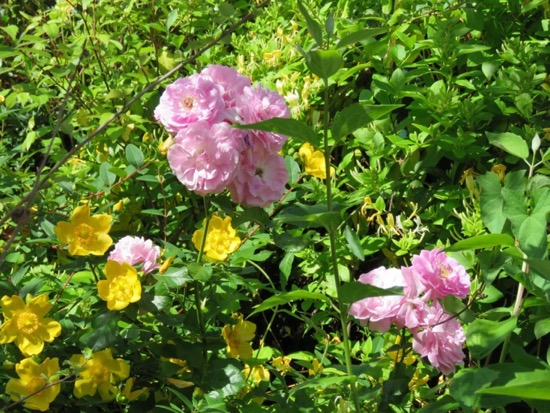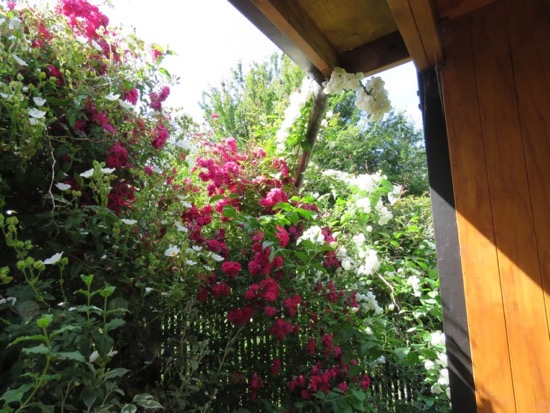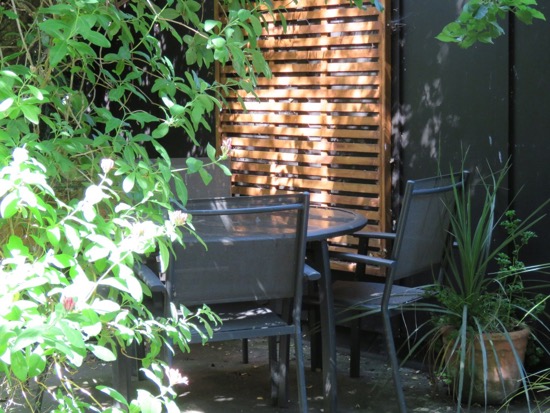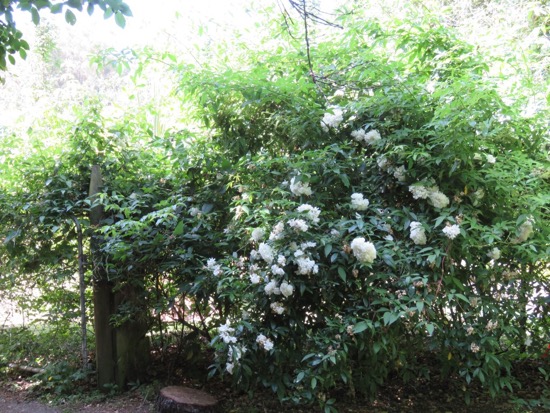 Commissioner Mike Bush also weighed in on the arrest.
"The arrest of a person in relation to the taking of a five-year-old girl in Palmerston North last Friday will give reassurance to the community," he wrote in his weekly blog.
"Whilst incidents of this nature understandably cause great concern, they are very rare. It is important that kids have information about how they can keep themselves safe, and I encourage all parents to talk to their children about how to recognise inappropriate behaviour and what to do when it occurs."
How on earth could this little girl have "kept herself safe?"
Get a grip on reality Mike, this bit of claptrap isn't relevant at this time as she was snatched off the street in front of her sisters who gallantly tried to stop her being kidnapped.
Dear Aunty S
I am concerned about getting dementia as my mother suffered from it and her symptoms started when she was fifty-five which is my age now.
Do you think I should worry?
Aunty S responds 
Don't give it a second thought until you realize you put the cat in the fridge and the butter out on the doorstep.
Have sent you a private email.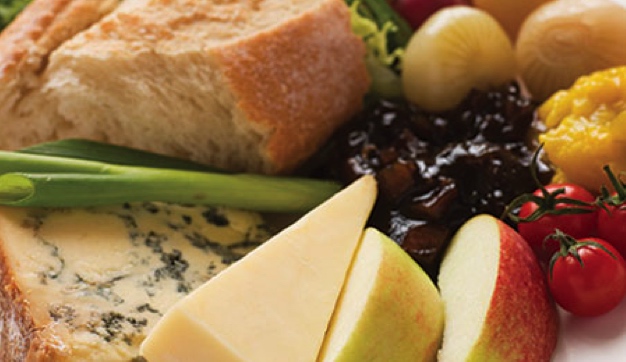 My version of the English Ploughman's Lunch is rather delicious.
To save time I make up individual platters or plates in the morning and refrigerate them until serving time whether it be a lunch or dinner meal.
I use either Beer bread or French sticks, with a big chunk of cream cheese placed beside the bread as an alternative to butter.
Other ingredients are: mature cheddar or smoked cheese slices, homemade cauliflower pickle, finely sliced pickled onions, chopped curried eggs, smoked salmon or roast chicken slices, tomatoes, pickled cucumber and shredded lettuce.
Actually any cold meat will suffice as will any cheese…all personal preference.
A tasty quick meal.
Experiment and enjoy folks.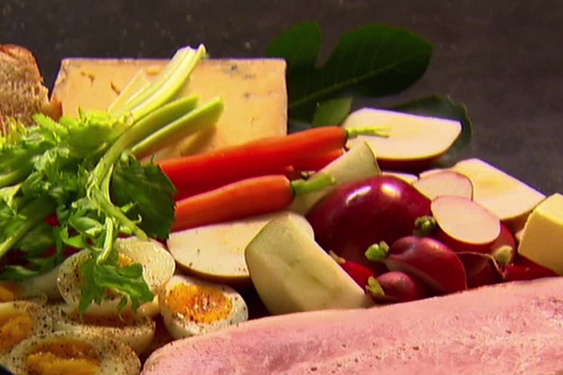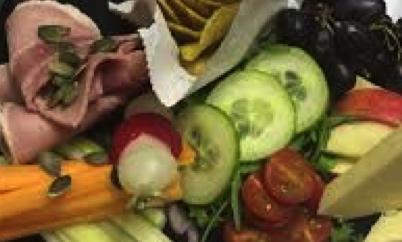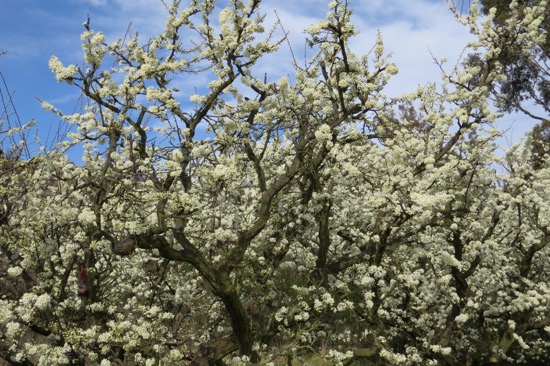 Winter went by rather quickly.
Though I do think it has something to do with age as the years are flying by now; I'll be sixty-one in two months time.
Not that I'm whining about it.
My darling husband only made it to fifty-seven and today would have been his sixty-first birthday.
Life without him isn't easy but thankfully those initial years of raw grief have passed and now  the sadness of growing old without him is my constant companion.
Grief is a dreadful journey and certainly not for the faint-hearted.
I truly can see how one can die of a broken heart.
The 'experts' now acknowledge this 'broken heart condition'  is real.
I wonder how much funding was put into this research!!!
Common sense I would have thought.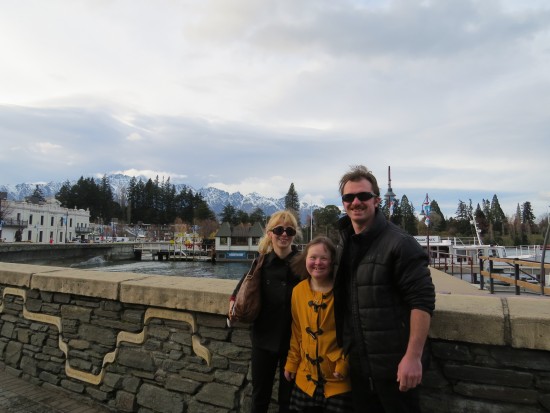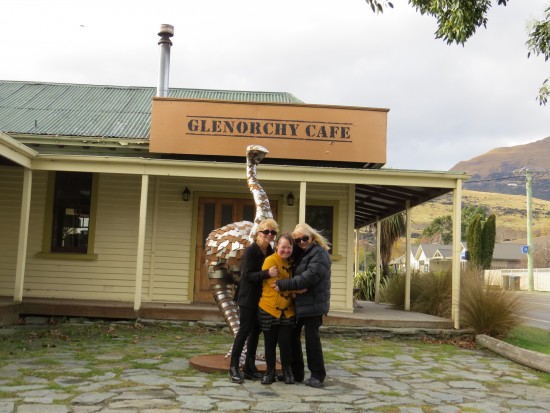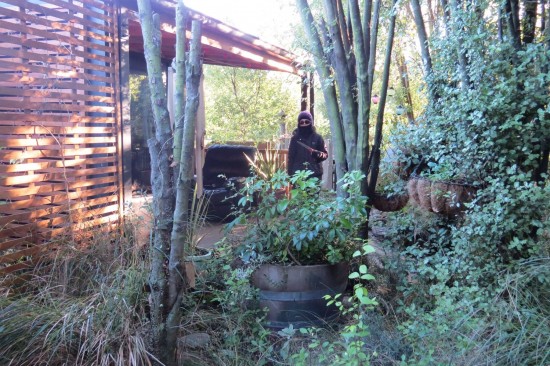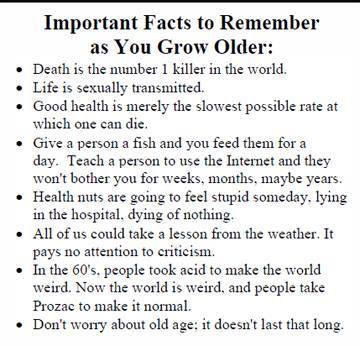 Dear Aunty S
My father is a menace on the road. His car is covered in dents as he has weekly minor accidents which often  involve banging into his fence or the   neighbours' fences, power poles, and he has been observed driving up on the footpath many times especially when cornering. He doesn't speed and it will only be a matter  of time before he hits someone. I could go on for ages about other incidents but won't as I am sure you get the picture.
I have told his Doctor but he refuses to listen to me as he says I have my own agenda.  I don't know what he means and he refuses to discuss it with me.
His neighbours complain to me all the time and don't believe me when I say that I am trying my hardest to make the Doctor listen.   They are good neighbours who care about him  and  are worried sick.
What can I do?
Aunty S responds:
Visit the Police Station associated with your father's town and explain what steps you have taken to have his  licence cancelled, giving details of his Doctor's disinterest.
Sadly this situation arises often, especially in rural areas as some Doctors don't like to upset the oldies who they have known for many years and of course legally they aren't held accountable in New Zealand should they have a serious accident, which is a major  concern to me.
I am sure the Police will listen to you.
Be calm and assertive but please take a neighbour/friend/husband with you for support if possible.
You are a caring daughter and I fully understand your plight.
Contact me again should you have no luck with the Police as there are other options.
Dear Aunty S
My son who is in his twenties  rings me often when he is drinking so I can pick him up. I've covered a few miles throughout the years and am so proud of him for ringing me.
My husband now insists I am not helping him grow up and has told me to stop.
I am so upset at my husband for being so ignorant.
How do I stop this feeling?
Aunty S responds
Country folk do not have taxis at the ready so systems must be put in place to keep those who drink, safe.
I am so proud of you my darling for being such a common sense Mum.
Ignore your husband as he is being a silly boy!!
Real men arrange a ride home……gutless wonders drink and drive.
Be proud of your son.
Over and out.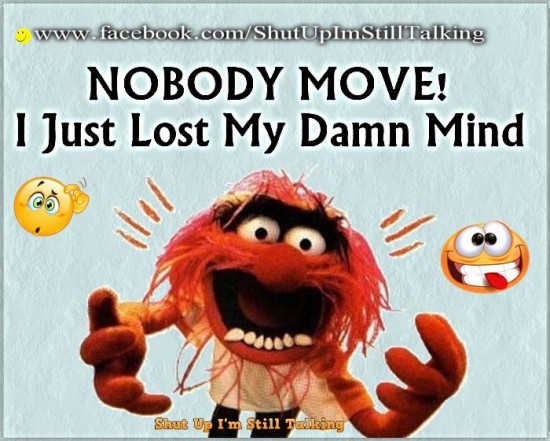 Dear Aunty S
My partner has told me he can't stand seeing me naked as the stretch marks make me look repulsive. Our baby is only a few months old and since the birth he spends most days and nights drinking at his friends house.
He sleeps on the couch when he is home and now is saying he wants me out as he doesn't love me anymore.
I can go home but I'm scared if I leave he will hook up with old girlfriend who has three kids to him.
What should I do?
Aunty S responds
Go home my dear.
You have a gorgeous wee one and living in this stressful environment is not good for either of you.
You are very fortunate to have a family who will welcome you home.
Whether he gets back with his old girlfriend is neither here nor there.
Take charge of your life and let go of the past, as you are very young.
I wish you well.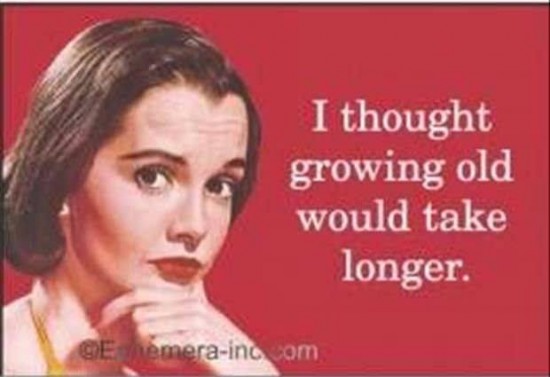 Another…Beer Bread Recipe
Preheat oven to 200 or 180 degrees C fan bake
3 cups of flour
3 teaspoons of baking powder
1 teaspoon salt
I tablespoon of liquid honey
1 bottle of Export 33 (make up to 400 ml with water)
Sift the flour and baking powder into a bowl and then add salt.
Whisk the honey into a tiny amount of the beer and then tip back into the beer and pour over the dry ingredients.
Stir quickly together to make a batter. Don't over mix!
Pour batter into a well-greased loaf pan
Bake for about 50 minutes until golden brown.
Tip out onto a cooling rack.
Wait till it's cold before slicing.
Delicious with butter, cheese and pickle.
Or peanut butter.
Or meat and pickle.
Or homemade jam.
Or silverside and mustard.
Or honey.
Or anything!!!!!!!!!!
I started using Export 33 a few months ago as it has less sugar and I am pleased to report it works just as well as Steinlager Classic.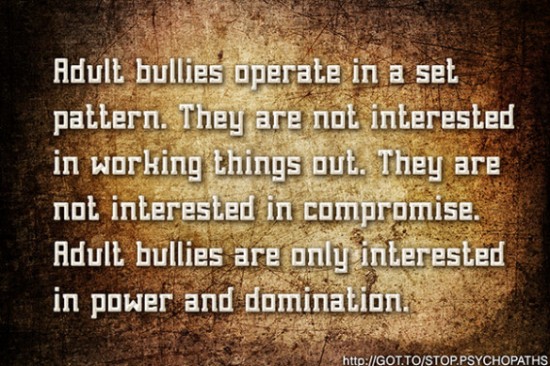 Ginger Loaf Recipe
Boil in a pot:
1 cup brown sugar
1 1/2 cups sultanas
1 Tb golden syrup
1 cup water
50 g  butter
Simmer for 1 minute…..cool;  then add the following ingredients which have been mixed together:
2 cups flour
1 1/2 tspns ginger
2 tspns baking soda
1 1/2 tspns mixed spice
Put in a greased loaf tin and bake for 1 hour at 180C.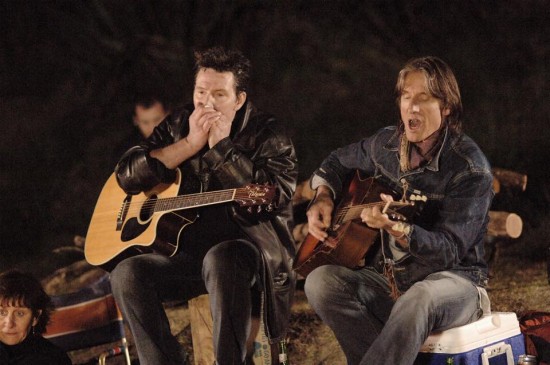 Dear Aunty S
I want us to have Xmas dinner with our friends but my husband wants to go to his parents and says I should go our friends alone, as he knows I don't like his parents.
I think he's being insensitive.
What do you think?
Aunty S responds
You are way off base my dear.
If he insisted you follow him to his parents; now that would be insensitive as you obviously would be miserable.
But then again, if you had children my response would be "suck it in and fake it."
The reality of Xmas is as follows; thousands and thousands of folk will be sitting at a dinner table somewhere in the world pretending to enjoy themselves whilst seething inside, counting away the minutes until they can exit gracefully.
As you are unable to play this game, hug your husband and thank him you letting you off the hook.
Over and out.